Stand-up pouches: the 5 advantages compared to glass and cardboard
30.08.2023 |
Lasse Harder
| Packaging
The stand-up pouch (also known as doypack) belongs to the flexible packaging.The bottom is designed so that the pouch stands upright. In addition, stand-up pouches are suitable for various fillings, for example, food, pet food and nutritional supplements. They are also considered as excellent packaging in the non-food sector: Doypacks can contain clothing, seeds, cosmetics, medical cannabis and respirators, among other things.

Stand-up pouches are therefore practical and versatile. However, packaging made of glass and cardboard are also characterized by properties such as a good stand and are also suitable for a wide variety of fillings. Nevertheless, it pays to prefer stand-up pouches for certain products. In this article, you'll learn the five biggest advantages of Doypacks compared to glass and cardboard packaging.
The five advantages
1. The contents in the pouch are well protected.
Stand-up pouches provide optimum protection for their contents. They consist of a composite of high-quality plastics and/or paper. The pouches are also equipped with barrier protection layers such as EVOH. These reliably protect the contents from external influences and also have a positive effect on shelf life. This is relevant for food or pet food, for example. Compared to cardboard, they are the ideal choice for many perishable products, because cardboard without a barrier protection layer fails in this challenge. Glass packaging also protects its contents, but the reliability depends heavily on the quality of the closure. Doypacks are securely sealed until they are first opened.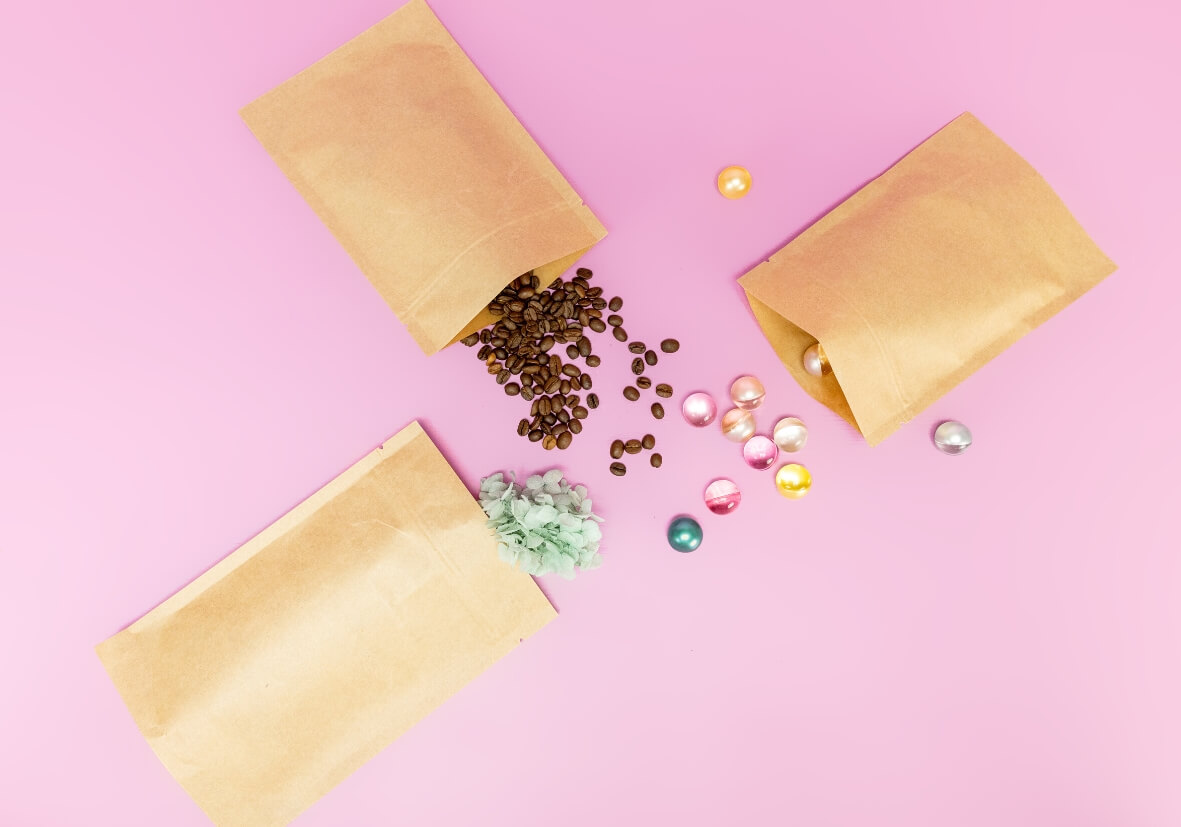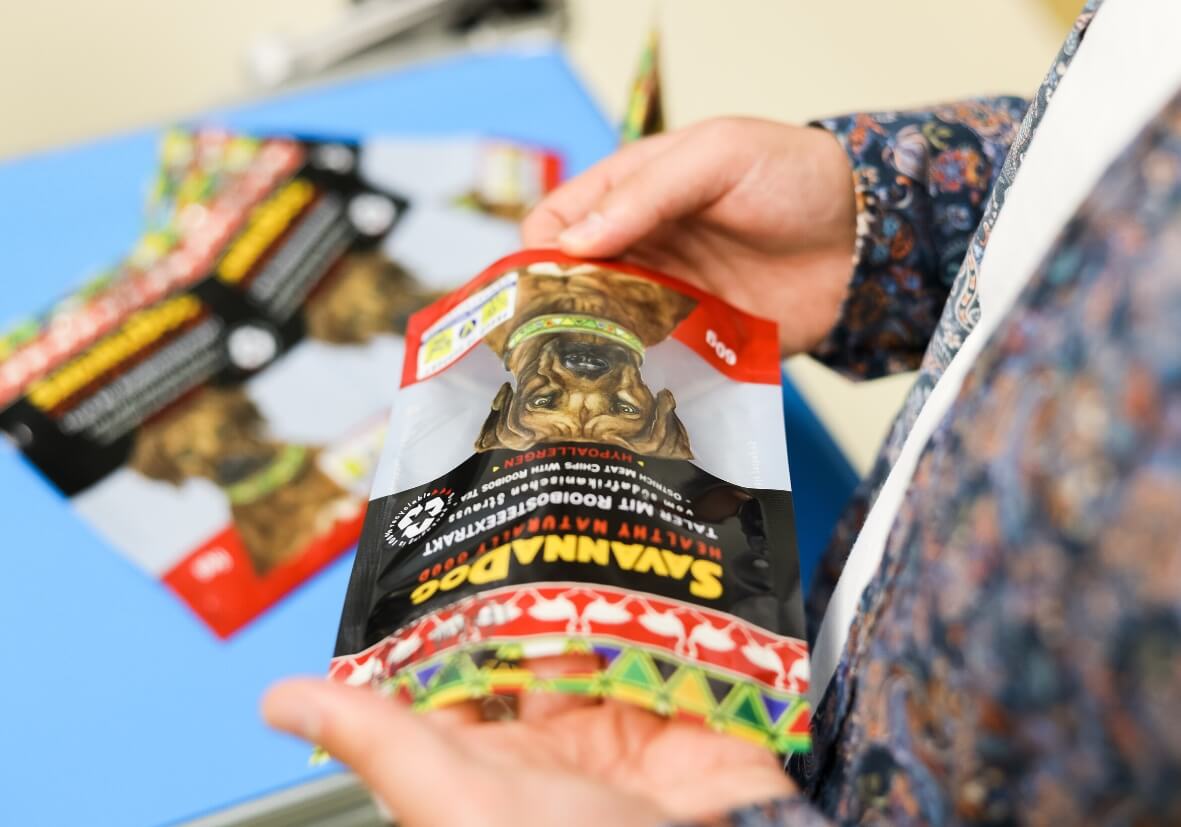 2. The stand-up pouch saves weight.
Even in larger versions, a pouch with a stand-up bottom often weighs only a few grams. Responsible for this is the sparing use of the material used. Although the doypack is so light, it has a high robustness and stability. Compared to glass, products in stand-up pouches save a lot of weight and costs in logistics. At the same time, unlike glass, they are not fragile. Compared to cartons, which are also very light, doypacks prove to be more robust. For example, they do not soak in moisture and withstand pressure better. Consumers also appreciate these properties: They want lightweight and robust packaging materials that are easy to transport.
3. Doypacks are resealable.
The pouches we produce with a stand-up bottom can be equipped with a high-quality zip closure upon request. After the first opening by tearing off the packaging, they can be closed again quickly and easily. This keeps the contents fresh for longer. This benefits products such as dog treats and salami sticks, which are consumed in portions. Furthermore, this property also sets Doypacks apart from packaging made of glass and cardboard, because with these materials it is often no longer possible to close them securely after the first opening. By the way, together with the popular stand-up bottom, the zip closure also protects the pouch from accidental leakage of the contents. So an accident can be better prevented..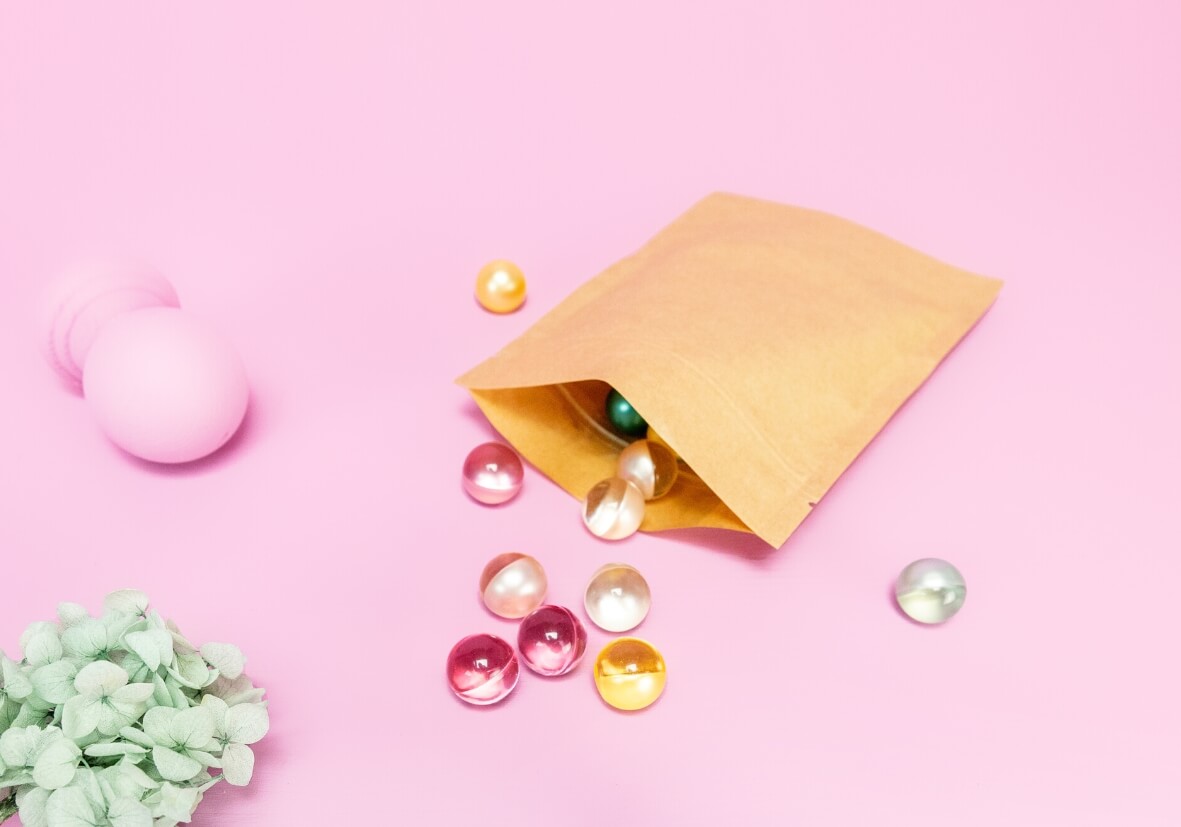 4. Stand-up pouches are sustainable.
Although these pouches are mostly made of plastic, they are still sustainable. The foils used have a thickness of between 95 and 112 micrometers. The walls of a Doypack are very thin. Unlike glass or cardboard, which are often several millimeters or centimeters thick as packaging materials, the raw materials required for doypack are extremely low. Another plus point for the environment are our pouches, which are made from 100 percent mono-material. For example, we rely on a material composite made of pure polyethylene (PE). These materials are considered fully recyclable, which is why they are ready for a new product life after use.
5. The pouches can be presented well.
Presentation is of great importance in sales. In the supermarket or gas station, the products should be visible and attract attention. As a primary packaging for food, nutritional supplements and pet food, a stand-up pouch is great because they set the scene well. Even the upright packaging makes it easier for customers to view the design from the right angle. With the optionally available Euro hole punching in the upper part of the packaging, it is also possible to hang the pouches on stands. In addition, Doypacks can be equipped with viewing windows ausstatten. These allow good views of the contents, such as snacks, without adversely affecting shelf life.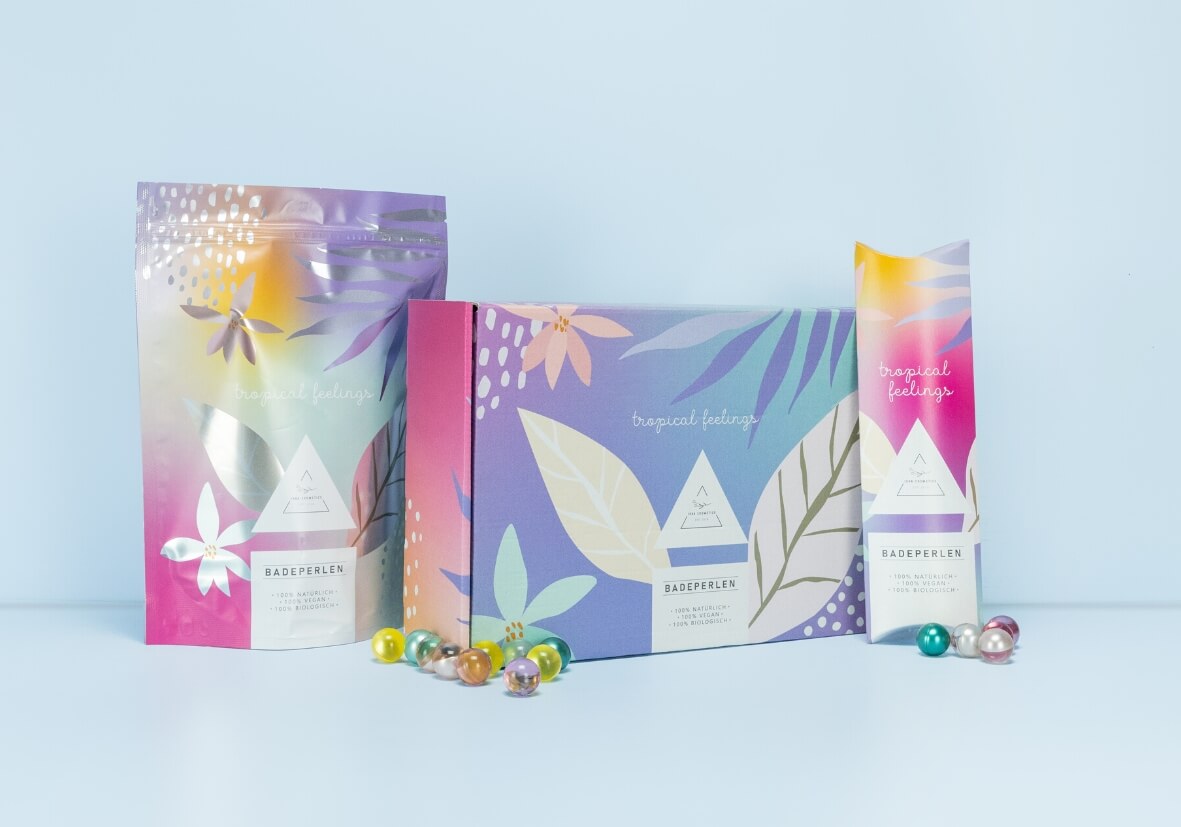 Stand-up pouches are absolute all-rounders
If you are looking for a suitable packaging for your food or non-food products, we recommend you to check and test our Doypack offer. A modern stand-up pouch impresses with numerous advantages. It even outperforms classics from the packaging sector such as glass and cardboard.You'll also enjoy other benefits when you choose our zip pouches. Choose the materials that convince you the most. Choose between plastics and paper. We print the packaging according to your ideas. You can also choose between glossy and matte surfaces to give the pouch the right look. Thanks to our lightning-fast production, you will also receive your order within ten working days.