Employee retention measures: small features for a big impact
29.09.2023 |
Lasse Harder
| Marketing
According to current studies, around 30 to 40 percent of employees think about changing jobs several times a year. If a qualified employee really does quit, you and your company could be in serious trouble. After all, good staff is the greatest asset for any company. That's why systematic employee retention is so important.

But what makes employees stay loyal to your company in the first place? How does successful employee retention work in a working world that is undergoing radical change? You'll find the answers in the following article. In addition, we will show you why advantageously packed employee gifts have become an essential factor in this context.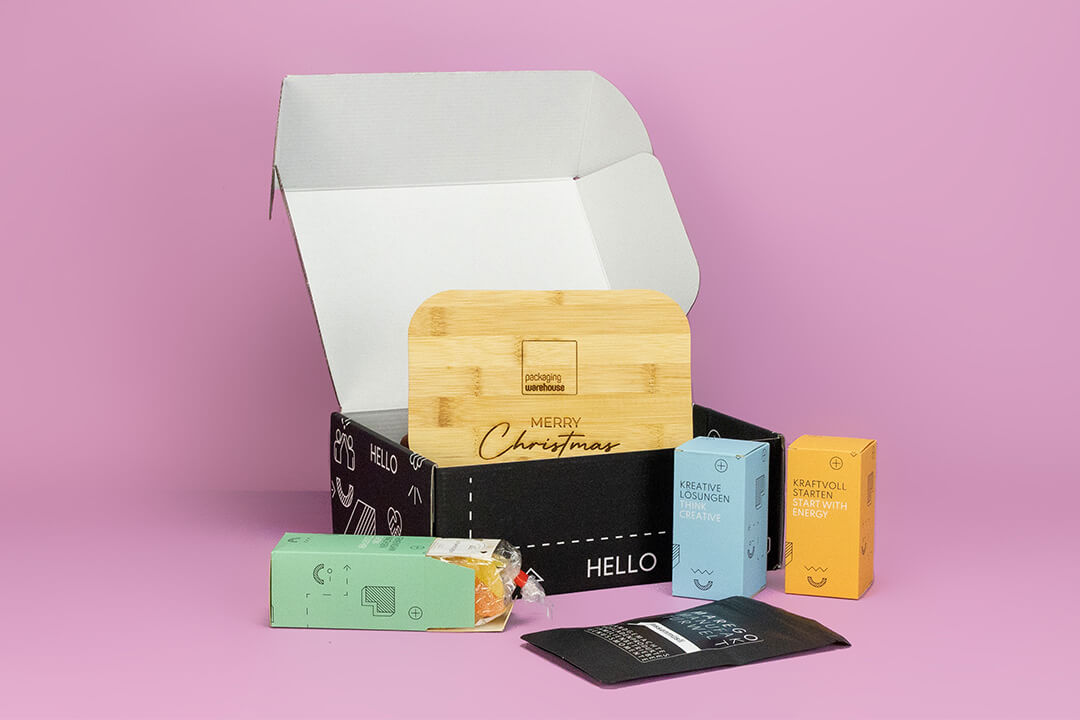 Money alone is no longer enough
For several decades, the following principle applied: an employee's motivation and also his or her loyalty to the employer depend on the amount of salary. Today, employers know that this assumption is only partly correct. Instead, there are numerous other aspects that, taken together, determine whether an employee stays or moves to another employer.
Above all, the working conditions and a pleasant working environment play an essential role. To put it in a nutshell: If your employee feels comfortable at his or her workplace, if he or she is given new tasks and more responsibility at regular intervals, and if his or her work is useful for achieving the company's goals, this motivates him or her to perform well on the one hand and increases employee loyalty on the other.
The following factors and measures can contribute to employee retention:
appreciation by managers and supervisors
possibility of part-time work
home office
flexible working time models
options for a sabbatical
easy re-entry after parental leave
pleasant working atmosphere
company car
own office
company kindergarten
events and excursions in the company
cultural offers
social rooms and employee parking
free drinks and snacks
vacation and Christmas bonuses
benefits and employee gifts on special occasions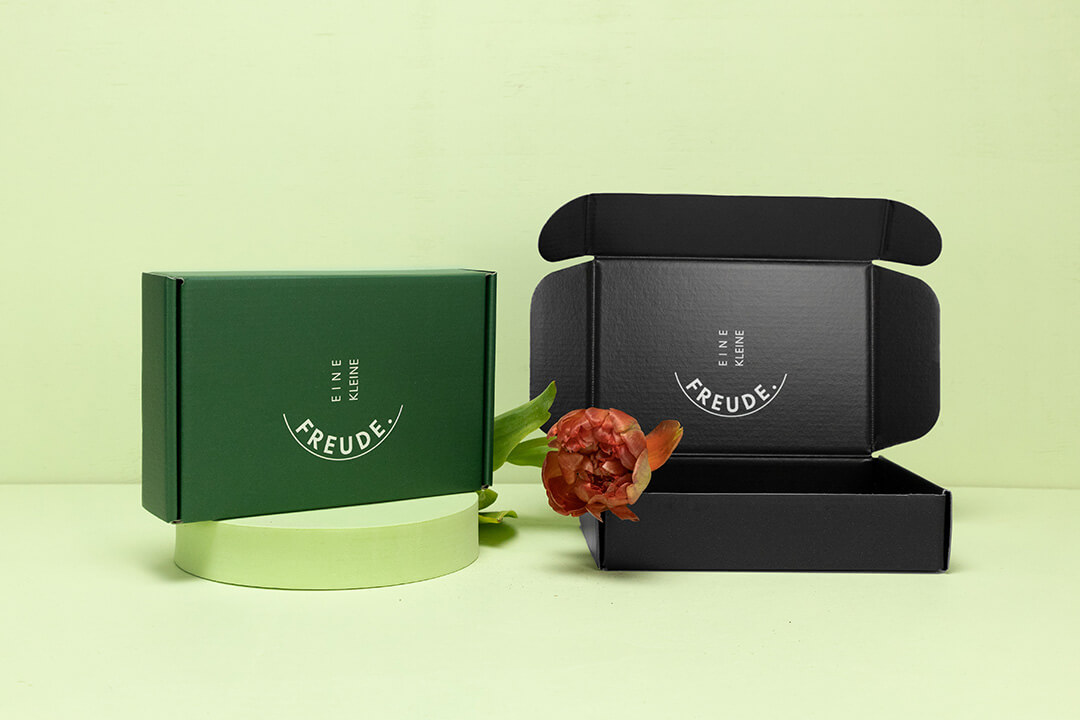 Gifts, discounts and benefits as effective incentives
However, these employee retention measures can not be practiced by every company due to its own constellation and structure. Small and medium-sized companies in particular must instead demonstrate their creativity in order to strengthen the bond with their own employees. Proven examples of this are travel allowances, meal allowances, recreation allowances, vouchers or the private use of company-owned equipment (PC, laptop or smartphone).

Employee gifts are now one of the most effective measures. The reason is obvious: with gifts, which in the best case are personalized, you express your appreciation. This is exactly one of the decisive points in employee retention - because appreciation of work performance is a reason for many employees to stay in today's world - and a reason to leave if it is lacking.
Studies prove the positive effect of individually wrapped employee gifts.
Employee retention measures in the form of employee gifts act as an effective way to show your appreciation to an employee and thereby strengthen their bond with your company.
However, not only the gift, but also the packaging should have an individual character. As a competent and creative specialist for individual packaging solutions, packaging warehouse is your perfect partner in this case.
Customized gift boxes from packaging warehouse
In our portfolio, you'll find a wide variety of packaging in top quality and at top prices. The range of options extends from special boxes for onboarding and offboarding, to boxes and cartons for employee gifts for anniversaries, Christmas or birthdays, to packaging solutions for employee gifts at company events and other celebrations. Best of all, at packaging warehouse you can design your packaging completely individually.
For example, printing with a logo and CI features goes down very well. Unusual designs also underline the importance of employee gifts. No matter which variant you prefer: With the gift packaging from packaging warehouse you make the right choice for every occasion. You can easily put together your desired packaging in our intelligent configurator. That's all you have to do - our team of experts will do the rest for you!

Recruitment and employee retention must be in line with the spirit of time
Particularly in the case of employees from the so-called Generation Z, the measures for employee retention must be very creative and quite innovative. This is because the risk of fluctuation is particularly high among employees of this generation. Companies are now doing a lot to convince young people of the benefits of their own business, to win them over and ultimately to retain them long-term.
There are more than enough examples of this: Deutsche Bahn does away with traditional application letters, and trainees at Daimler are allowed to work with tablets and Snapchat. At the auditing company Deloitte, every employee receives a smartphone and a laptop directly on their first day of work. The first management consultants are already working part-time. Offices with a feel-good atmosphere, home office, special benefits and, of course, the "you" are almost standard.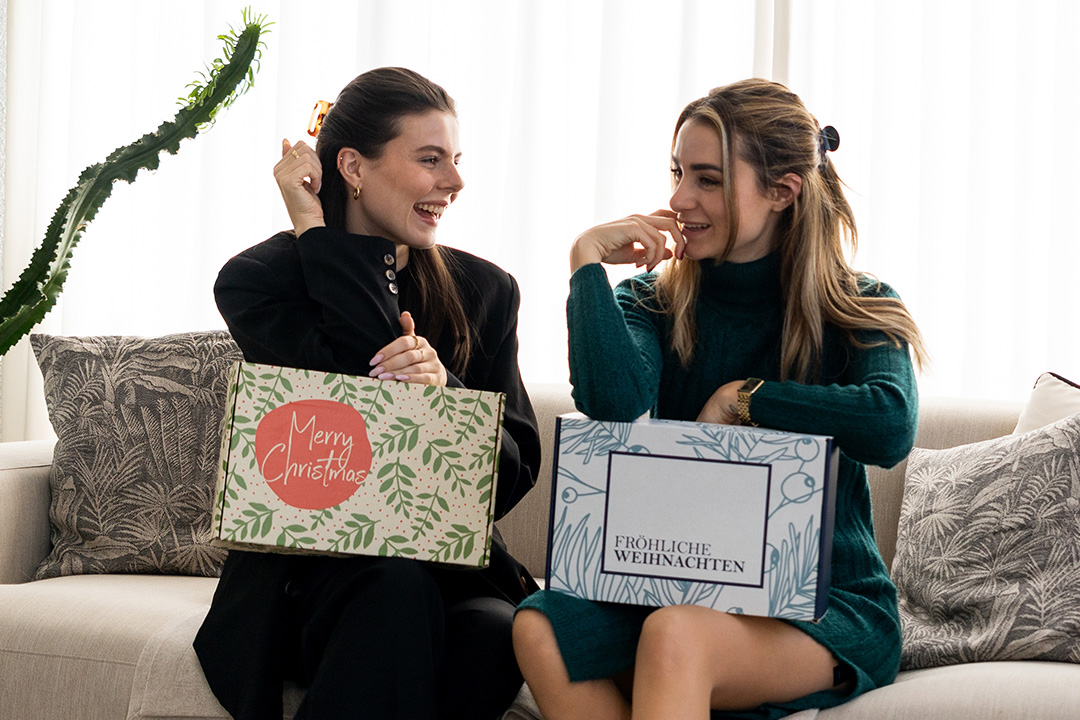 Transformation of old familiar structures - work is no longer the exclusive focus
The transformation of the world of work may have begun before Generation Z, but today's young people are intensifying it. It's like a transformation in giant steps. Those who can afford it are taking action and making a big effort in terms of employee retention.
Deutsche Lufthansa has positioned itself as a pioneer here and has been offering the ProTeam trainee program for over 20 years. Originally, this program was designed to attract promising talent. In the meantime, permanent employees are also already eligible to participate in the program. The aim is to improve their loyalty to the company. Participants have several options at their disposal: They can participate in projects in emerging countries, fly to Silicon Valley, spend a week in a monastery or work exclusively on innovative ideas and concepts for 18 months. That doesn't just go down well with Generation Z.


Even small measures can create a big impact
The problem here is that most companies have neither the money nor the capacity to implement employee retention measures of this scale. A different approach is needed here. Special employee gifts, presented in visually attractive individualized packaging with creative printing, also achieve the desired retention effect. Our FEFCO 0427 packaging is particularly popular in this context, and there are good reasons for this.
Our FEFCO 0427 packaging solutions - your perfect gift presentation
Because with this packaging you decide for highly functional and at the same time particularly aesthetic hinged-lid boxes in high quality. The gifts for your employees are excellently protected against external influences thanks to the material stability and strength.
At the same time, our packaging solutions with FEFCO code 0427 offer you an elegant design that you can also customize to the point with the help of numerous design options.
This doesn't just apply to the moment when you present them with the gift in a visually appealing box. You can also use the unboxing moment to amaze your employee. Because at packaging warehouse you can have this particularly smart packaging printed on both sides. This way, you can ensure a first-class presentation during unboxing with an appealing look.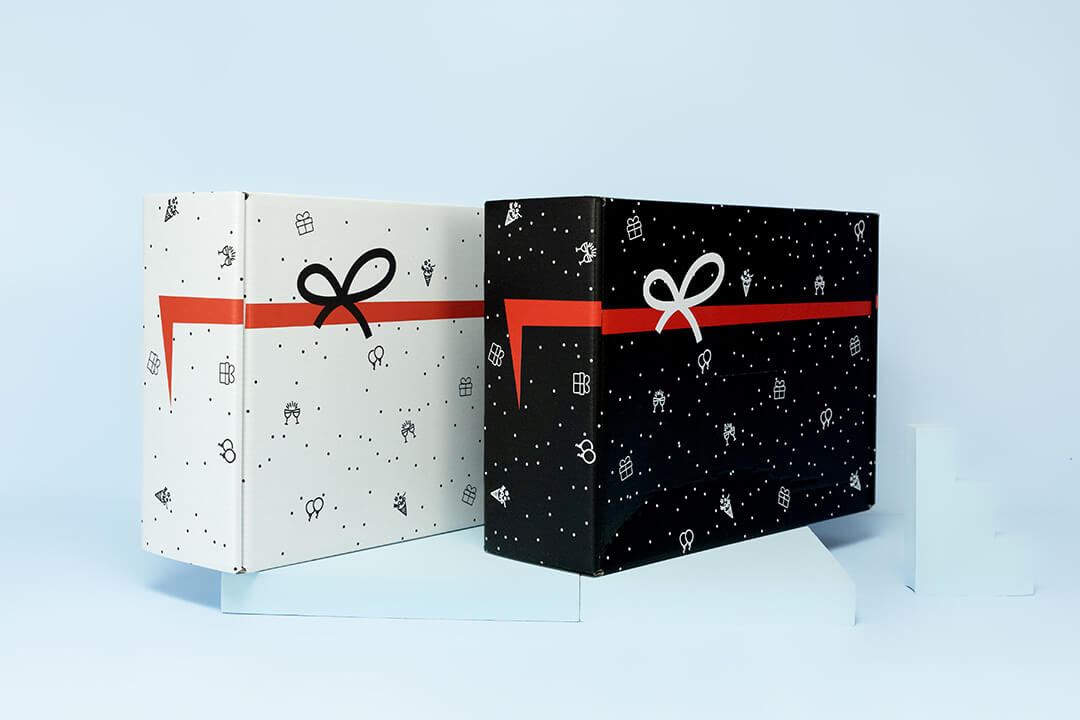 Make the unboxing moment an inspiring experience for employees
And that's not all: if you also place an individual inlay in the packaging, you create an ideal setting for placing products or gifts of all kinds in it in a visually attractive manner. Especially at a company event at Christmas time, on birthdays or simply as a thank you to the staff for a successfully completed project, the appreciative effect is particularly intense - because even small employee retention measures can create an enormous impact.

Employee retention of a special kind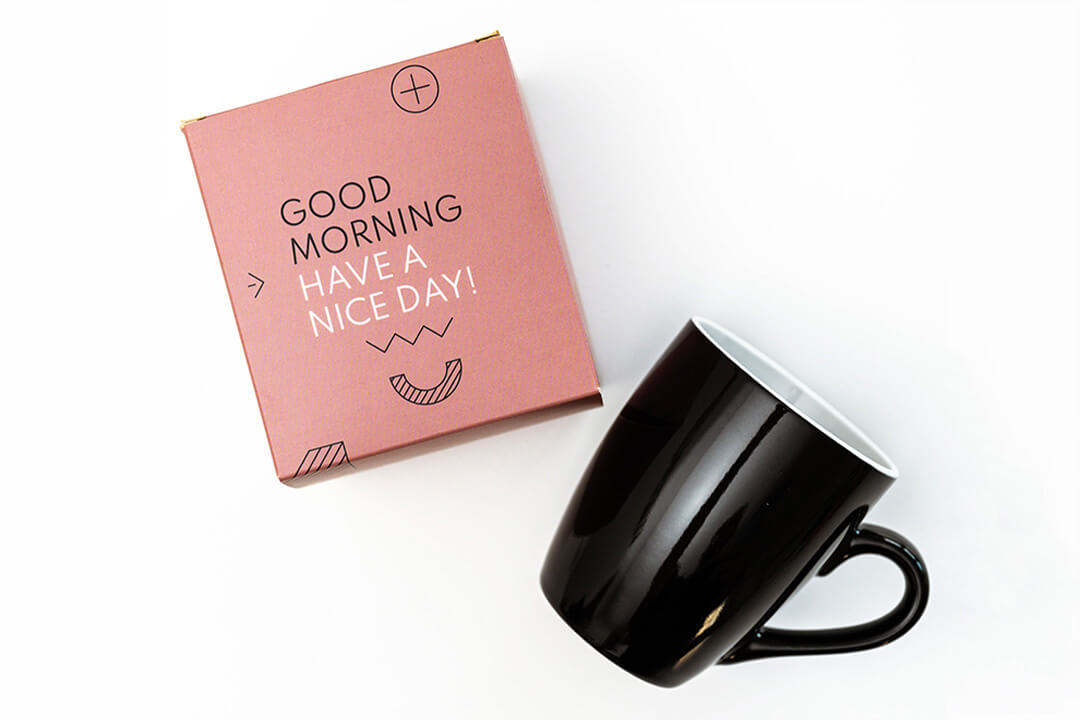 In addition to our hinged-lid boxes, you can of course also access other boxes, folding boxes, cardboards or stand-up pouches from our extensive portfolio. It always depends on what kind of gift you want to give your employees. You don't have to make any great compromises. For special employee gifts that are not excessively large and heavy, you can choose packaging based on, for example, E-flute or B-flute material.
If it's a larger and heavier employee gift, just use packaging with EB-flute. The load capacity is up to approx. 32 kg at any time, which increases your choice of measures for employee retention by means of gifts once again across applications and industries. In addition, we offer you the option of ordering small and large quantities from us, guarantee fast delivery times and provide you with targeted support through individual customer service.
Motivation boost or long-term employee retention
Employee retention measures that express your appreciation for your staff in all respects are rare. Often, it is more social or financial aspects that are supposed to lead to success. At first, additional money is of course a reason for your employees to be happy. However, the potential retention effect quickly fizzles out, because money in the form of bonus payments and salary increases has only a temporary and therefore comparatively low benefit in this context. Many psychological studies explicitly point this out. According to these studies, your employees quickly see the new salary level as normal again. This means that the motivational and retention effects of the cash incentive fizzle out just as quickly.

With a useful or even valuable employee gift in an individually designed box from packaging warehouse, on the other hand, you create memorable moments and experiences. These are employee retention measures that prepare the ground for long-term cooperation.