Employee gifts
29.09.2023 |
Lasse Harder
| Marketing

What distinguishes optimal packaging for employee gifts?
Especially in times of a growing shortage of skilled workers and increased employee turnover due to poaching, a company's own staff is a valuable asset. Special benefits and gifts for their own employees have therefore long since become an integral part of many companies' own HR policies.
We at packaging warehouse have the best packaging solutions for employee gifts in our portfolio. Whether anniversary, birthday, Christmas or for welcome and farewell gifts - in our store you will find the right packaging for all occasions. Of course, you can also use our packaging for employee gifts as packaging for promotional gifts or as gift packaging in general.
Regardless of the application, our packaging solutions always increase visual appeal, emotional impact and attention. They also reliably protect the packaged goods from damage caused by external influences.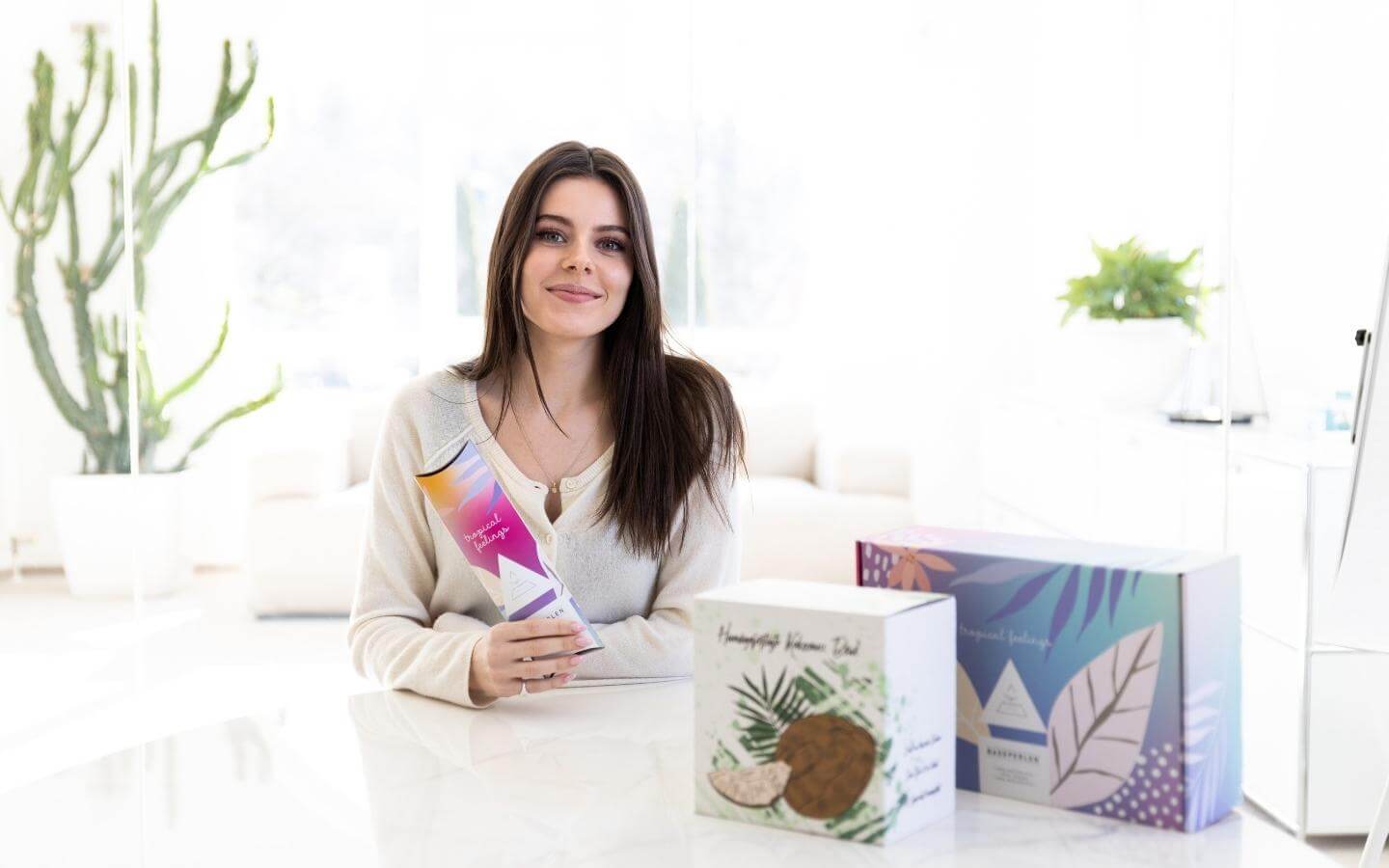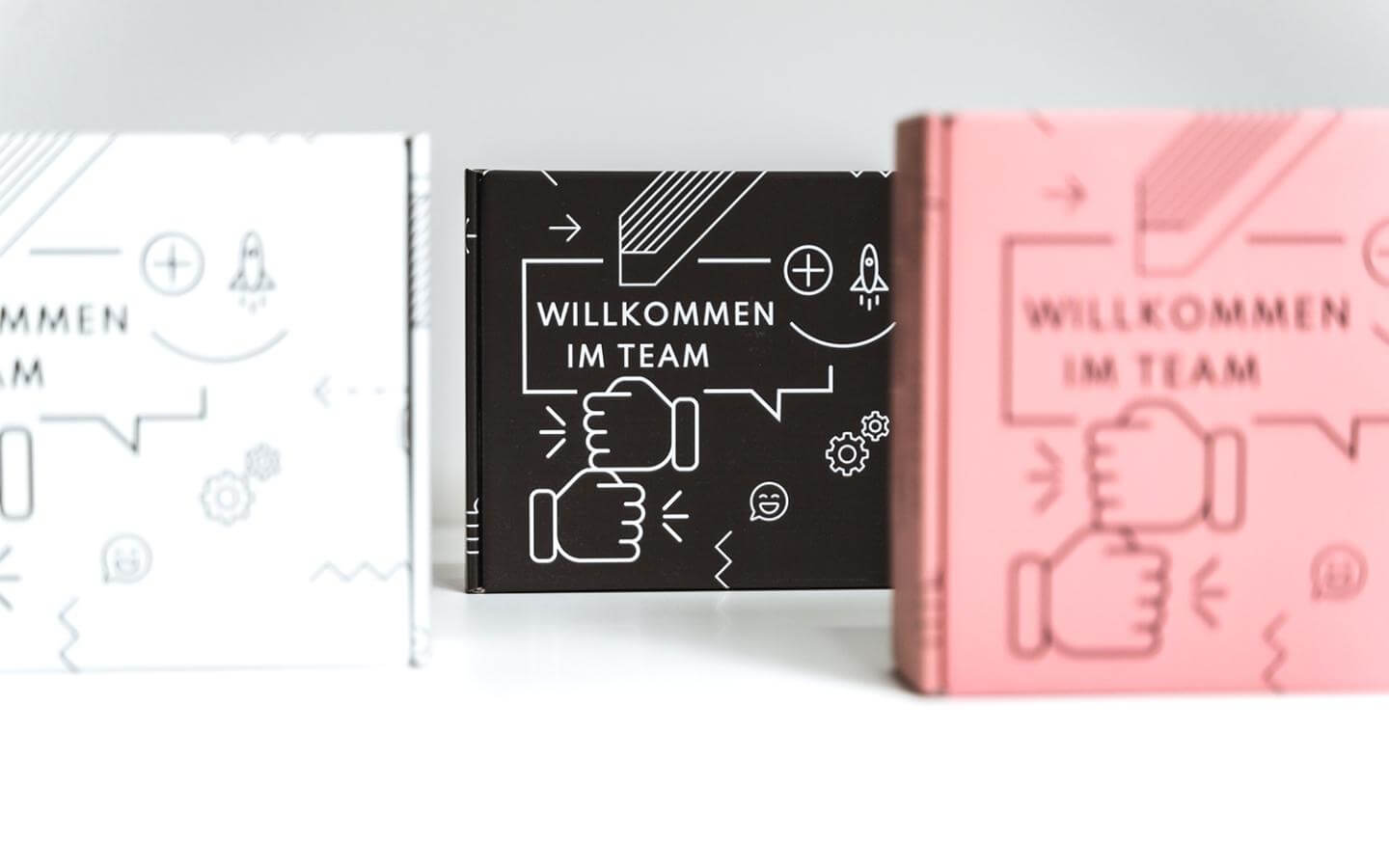 BOXES FOR ONBOARDING AND OFFBOARDING: PACKING EMPLOYEE GIFTS IN STYLE
If you would like to welcome a new employee with individual gifts and make integration easier, our onboarding boxes provide the perfect setting for your employee gifts.
Or do you want to say goodbye to a deserving employee in a particularly stylish way? Then you should opt for our offboarding boxes as a practical and visually expressive packaging solution at the same time.
The best thing about it: We not only stand for a wide variety of products, fast delivery and solution-oriented customer service, but also offer you numerous options for targeted customization.

Our high-quality printing of your packaging with logo and CI is particularly in demand. This way you give your boxes, cardboards and cartons an additional personal touch and emphasize the uniqueness.
We deliver your packaging for employee gifts reliably and promptly in small and large runs for all industries and applications. You design your personal packaging solution with the help of our smart configurator - we take care of the rest.
A wide range of possibilities: What do you want to fill your boxes with?
As an employer, you can make a big difference with small gestures and gifts for your employees. With beautifully designed and individually packaged employee gifts, you can show your employees appreciation and respect. In addition, you sharpen your positive image as an employer and promote a good internal working atmosphere. The packaging and box solutions for employee gifts from packaging warehouse with their extensive customization options emphasize your intention. You can fill your stylish boxes and cartons with gifts from completely different areas.

With items of this type you can equip your packaging solution for employee gifts:

Culinary products; for example for cooking or direct consumption
Fine spirits
Beauty and wellness products
Sweets, for example chocolates, exquisite chocolates with a high cocoa content, iconic Sour Patch fruit gums or entire snack boxes
Office materials with the employee's initials (e.g., pens and other accessories)
Useful gifts, such as a personalized folding rule or an engraved hammer
IT-related products, such as software, USB sticks or mouse pads
Work-related decorative gifts for the office, treatment room or industrial workplace (e.g. screw men, funny figures, etc.)
Personalized gifts, e.g. mugs with names engraved on them or a T-shirt with a specific imprint
Books and other publications
Vouchers, code cards and lottery tickets
Whole gift or product arrangements
Promotional gifts of various kinds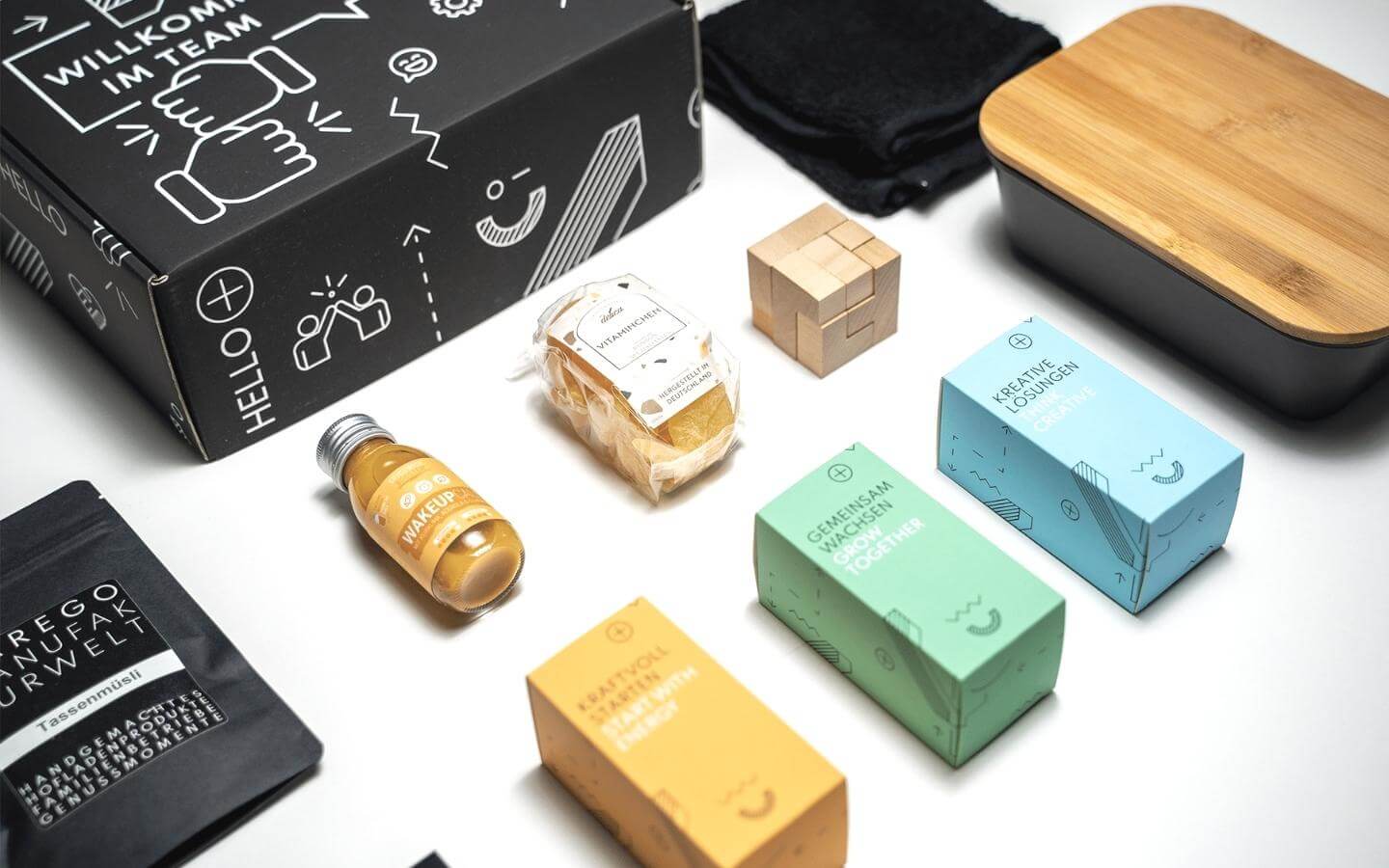 Additional added value: That's why it's worthwhile for you to shop at packaging warehouse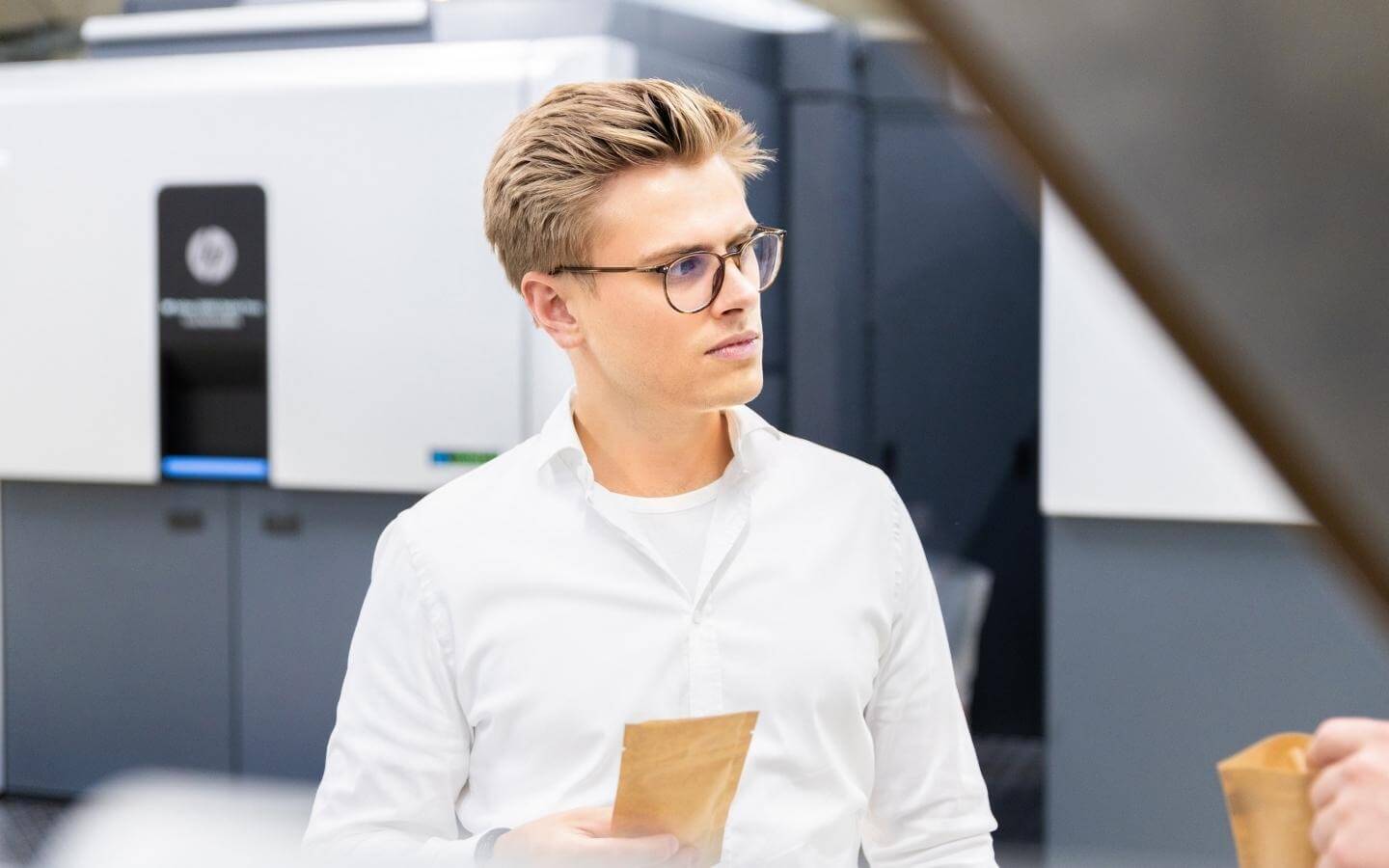 As your reliable partner for customizable packaging solutions in premium quality, we offer you the perfect solution for every application. Our onboarding boxes, hinged-lid boxes or folding boxes with a special closure mechanism, for example, are particularly stylish packaging for your employee gifts and promotional presents.
You also benefit from our intelligent calculator, which allows you to individually configure your packaging solution. The desired format can be freely selected.
In addition, packaging warehouse stands for the cost-efficient production of short runs including individual printing with a brilliant print image. We deliver all orders directly after completion. This means that you will receive your packaging for employee gifts much faster than from other manufacturers or suppliers.
The right packaging for every project and every requirement
Beautifully shaped and visually refined packaging for employee gifts or also for promotional gifts always ensure pleasure for the recipient. At the same time, corresponding packaging solutions also generate a high level of attention and curiosity - especially our hinged-lid boxes. Suitably designed and properly used, our high-quality gift and product packaging perfectly sets the stage for every gift. Exclusive delicacies, aromatic liqueurs, full-bodied wines as well as accessories and original presents are given a particularly stylish setting by our labels.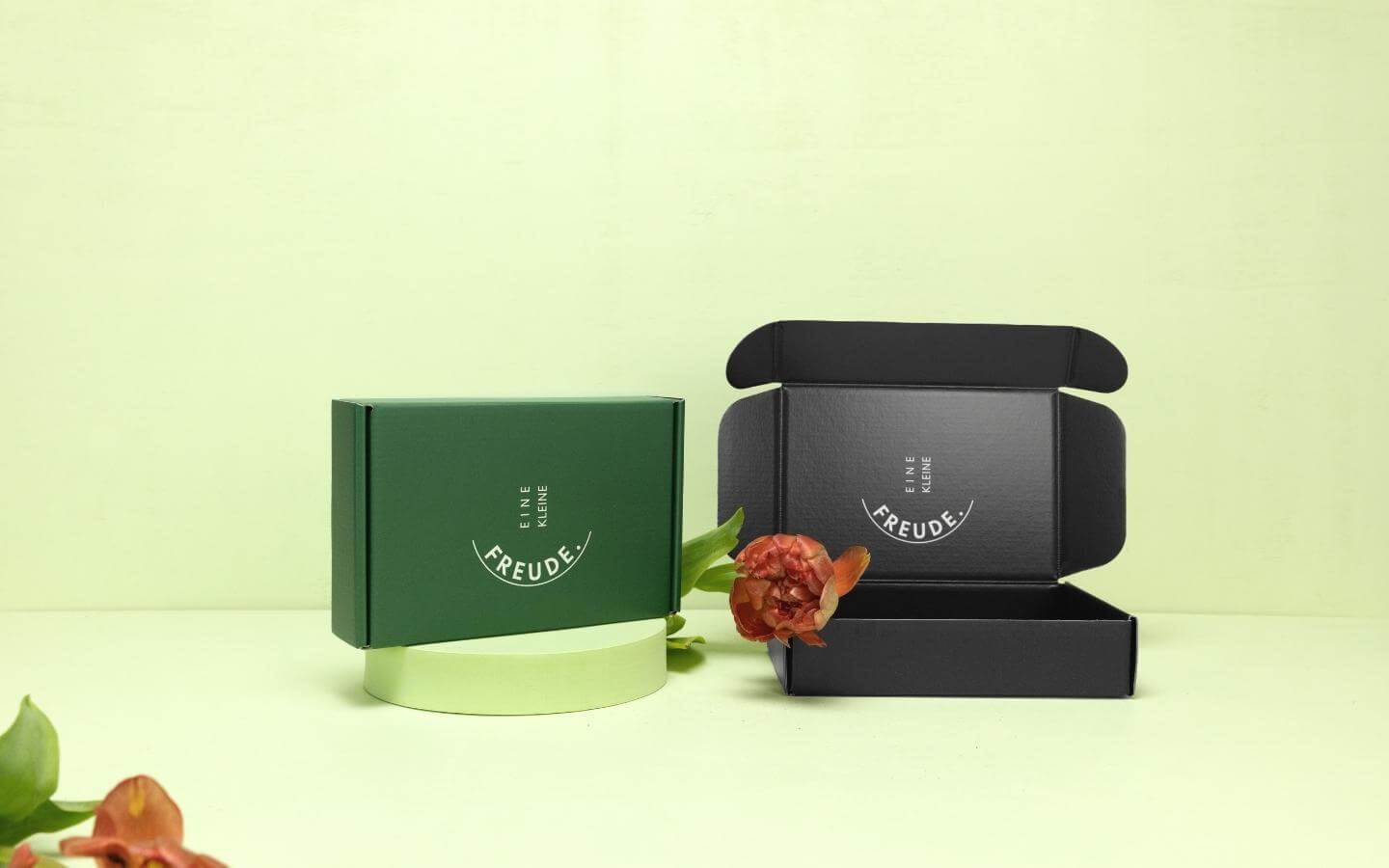 PACKAGING FOR EMPLOYEE GIFTS: OUR TRUSTED AND ESPECIALLY POPULAR LABELS
Especially our hinged box type FEFCO 0427 enjoys great popularity. There are good reasons for this: Each box can be assembled quickly and easily, and entirely without additional adhesive tape. In addition, printing on both one and two sides is possible at any time. That's exactly what makes for a great unboxing moment.
If you want to further enhance the visual and emotional impact, you can use our inlays. In this case, too, we offer you numerous options for individualizing the cardboard inlays to suit your product and requirements.
This way, you can always place the respective employee gift accurately in the inlay, regardless of its shape and size. When unwrapping the employee gift, this creates a real wow effect. This makes the combination of packaging and gift unique, personal and memorable.
WITH US YOU WILL FIND SUITABLE DESIGNS FOR EVERY KIND OF GIFT
Next to the FEFCO 0427 hinged lid boxes, you will find many other designs of attractive packaging for employee gifts in our webshop. They all have specific features and can be fully customized using our intelligent configurator. Our folding boxes, for example, offer you a lot of room for creativity. They are available with crash lock base, with snap lock base or with tuck-in flap. Thanks to their elegant shape with clear contours, these packaging solutions for employee gifts meet the highest demands down to the last detail. The boxes are often used for sensitive and easily breakable products - such as accessories made of glass or porcelain. Our folding boxes are also always a good solution for cosmetics or wellness products. The same applies to our folding boxes with separator and our pillow boxes, which are among the classics among packaging. If you want to give your employees software, CDs, DVDs or a book, we have an elegant and simple packaging solution in our portfolio with our high-quality cardboard slipcases.

Environmentally friendly, sustainable and high-quality - our materials offer top quality
We do not compromise on the material we use. Every cardboard we use as a base material must have certain properties and characteristics so that it finds a place in our portfolio. You will profit from this claim of packaging warehouse in the long run. You can be sure that our cartons, boxes and cases will reliably protect your products and always present them in style. We pay close attention to a particularly smooth surface finish, because it usually optimizes the print image of imprints.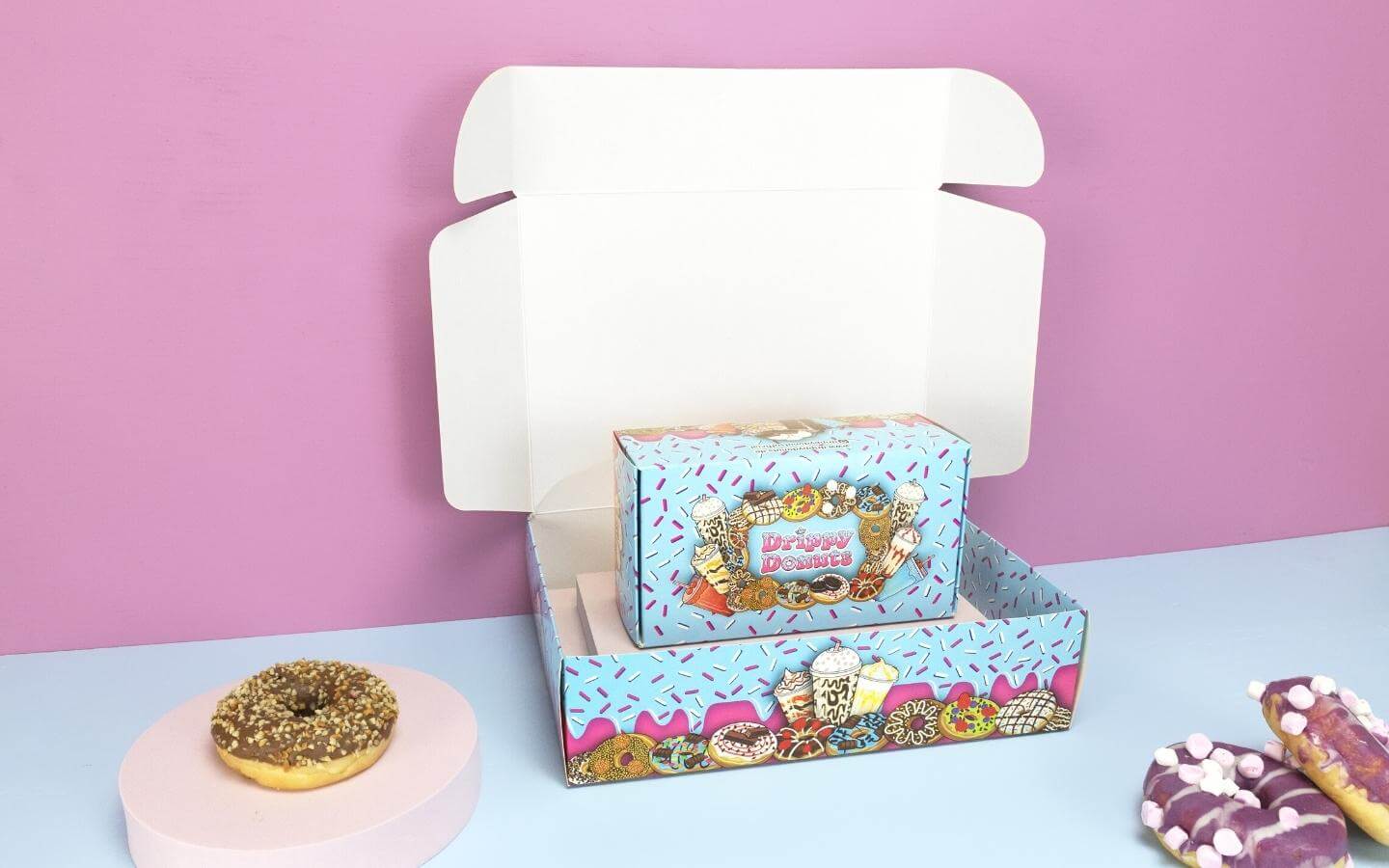 PACKAGING SOLUTIONS FOR EMPLOYEE GIFTS: THESE MATERIALS ARE AVAILABLE

| | | |
| --- | --- | --- |
| | Solid board (folding boxes) | Corrugated cardboard (shipping cartons) |
| Color | White, gray, or natural look | White or brown look |
| Printing | Full-surface | Full-surface |
| Finishing | Glossy / matte / soft-touch | Glossy / matte / soft-touch |
| Materials | GC / GD / GZ / Grass cardboard / Natural cardboard | E-shaft / B-shaft / EB-shaft |
| Stability / Load capacity | Up to 500 gram | Up to 32 kilogram (EB shaft) |
| Sustainability | 100% recyclable | 100% recyclable |
| Bending and tearing strength | Yes | Yes |
| Print run | From 1 piece | From 1 piece |
| Price | € | €€ |
| Suitability | For light single products without shipping | For gift sets that are shipped |


Great finishes for additional enhancement of appearance and functionality
At packaging warehouse, we want you to always have the perfect packaging solutions for your employee gifts - for example, for company Christmas gifts. That's why you can use our configurator to enhance your boxes and cartons even further.

Depending on your choice, a print varnish provides a matte or glossy look. By coating with a protective laminate, you achieve a similar effect, but at the same time increase the resistance of the material. This increases protection against scratches, moisture or contamination.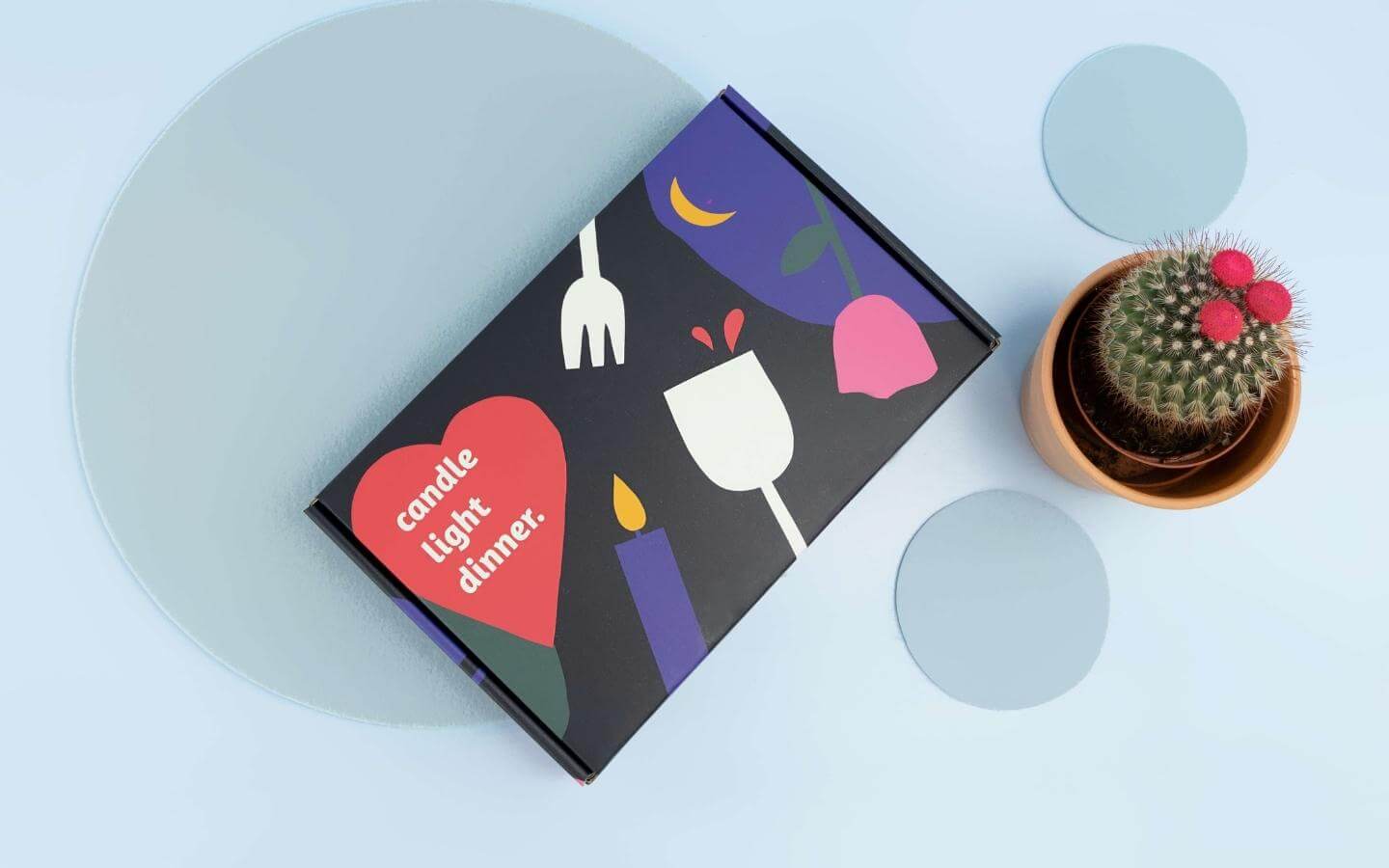 Frequently asked questions about employee gifts
What can an employee gift cost?
First of all, this is your decision alone. There is no legal regulation that sets limits here. However, there are tax regulations that you should take into account. The most important regulations:
Nach § 37b EStG (Einkommensteuergesetz) sind bargeldlose Mitarbeitergeschenke immer steuerlich absetzbar, während finanzielle ZuAccording to Section 37b of the German Income Tax Act (EStG), non-cash employee gifts are always tax-deductible, while financial gifts as cash wages are subject to social security and tax.
Employee gifts of up to €60 gross are tax-deductible if they are for a special personal occasion. These include, for example, birthdays, promotions, weddings, anniversaries and births. Easter or Christmas, on the other hand, do not constitute a personal occasion.
There is an exemption limit of 50 euros per month for an employee gift without a personal reason.
For higher-value employee gifts, a flat-rate tax of 30 percent applies. However, the amount invested is deductible up to an annual gift value of 10,000 euros.
How do I determine the correct dimensions for the box?
This is basically quite simple. We explain how to do this in our magazine article on packaging dimensions.