Designing counter displays: What matters?
07.03.2023 |
Lasse Harder
| Packaging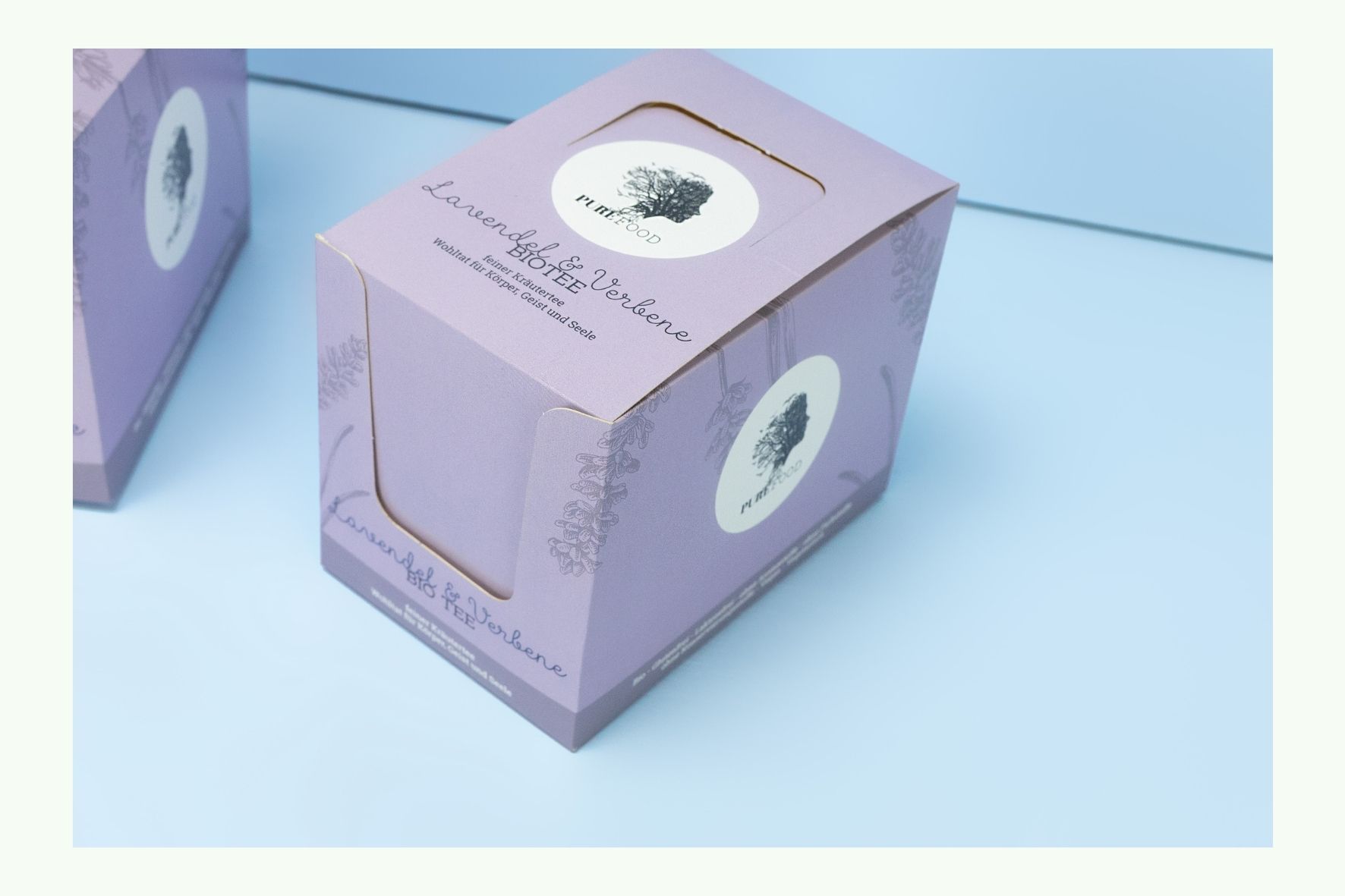 PACKAGING WITH SALES TALENT
Counter displays offer a special advantage over other types of packaging. When open, the packaging serves as a displayable advertising space. Properly designed, they draw
attention to your product
exactly where it is important: between competing products and directly
at the point of sale.
Thanks to this marketing function,
counter displays
are versatile and perfect for promoting the
launch of new products
, conveying advertising messages and promoting sales promotions.
Counter displays are particularly popular as
collective packaging
for smaller items that are typically purchased in the checkout area. These include sweets, cosmetics and CDs. But they are also ideal for presenting heavier goods such as beverage cans.
What matters is largely a question of design. Here you will find some useful tips for a suitable and appealing design.
ACCURATE ADVERTISING MESSAGES
The days when companies always advertised their products with the same message are long gone. This is simply because target groups are very diverse and do not all respond equally to the same message.
In order to reach
as many potential customers as possible
with your counter displays, it is useful to focus on variety in the design. This way, each version of your counter display will draw attention to different features and benefits of your product.
For example, a display can refer to the special recipe of your product, another to its sustainable character, and a third to a competition that a purchase entitles you to take part in.
Changing colors, patterns and lettering can be
digitally printed in a single print run
, eliminating the need for print breaks and the additional cost of producing new printing plates.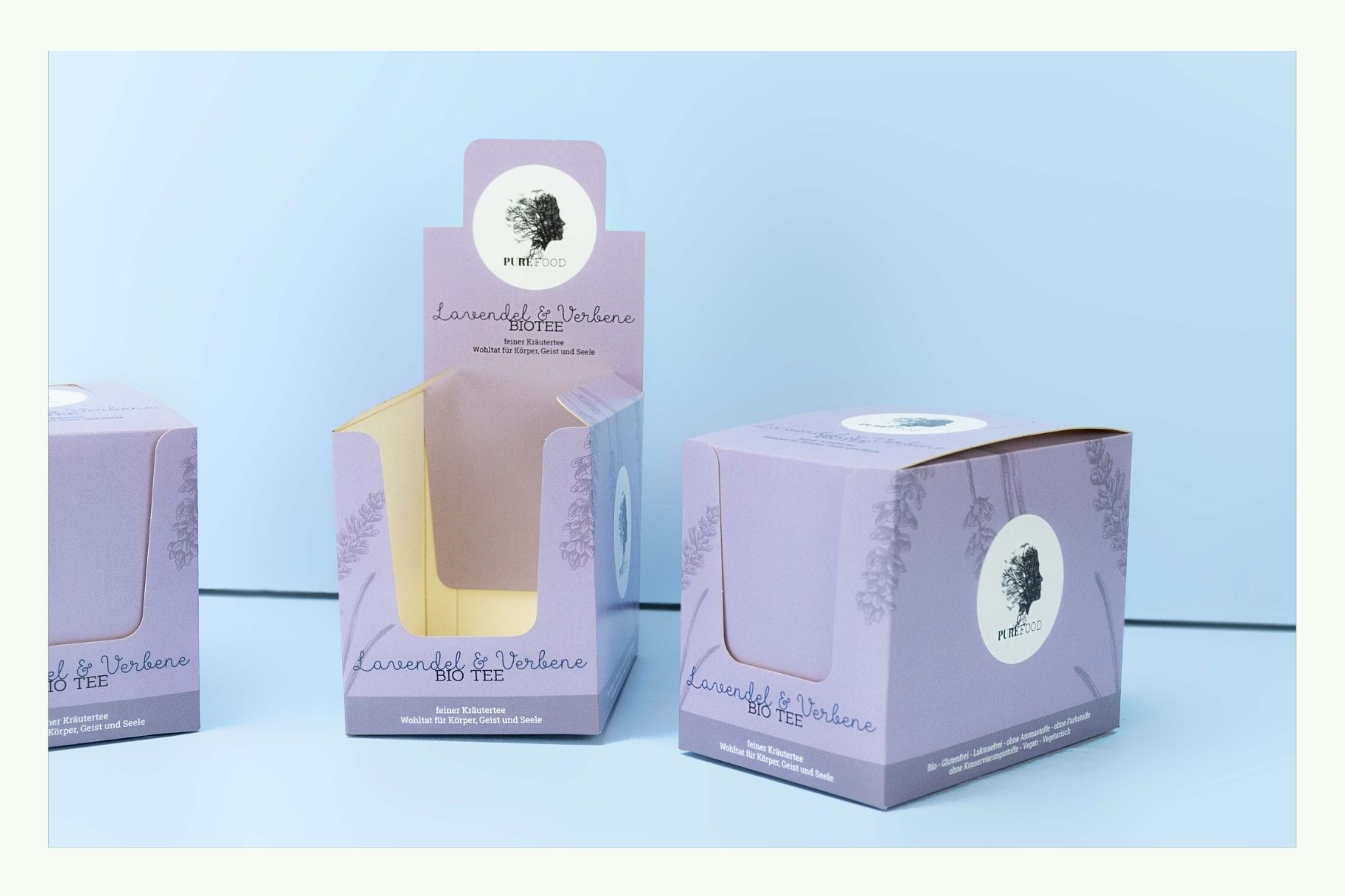 REFINEMENTS FOR EYE-CATCHING
With a high-quality print and a strong message, the potential of a counter display is by no means exhausted. Refinements help to make the counter displays even more noticeable.

Particularly attractive are, for example, glossy surfaces that reflect incident light. Varnishes, laminates and cellophane layers are an effective solution for this. Hot-foil embossing, which also provides a gold or silver shimmer, looks even more luxurious.

Tip: If the competition relies on gloss, a matte surface finish may well be the more eye-catching option.

Three-dimensional structures are also effective: one example is blind embossing. Here, no colors or coatings are applied, but patterns, motives and lettering are pressed into the material. Counter displays can also be given a similarly effective shape and touchable structure with the aid of die-cutting and grooving.
THE FORMAT: THE SPATIAL DIMENSION
Unfortunately, there is no general answer to the question of which format is best suited for the presentation of your product. This is because several important factors go into this decision. The following aspects allow you to draw conclusions about which format dimensions make sense in your specific case:

How many product units should your counter display contain?
Should the product be sold by the piece or should counter displays including the entire contents also serve as a sales unit?
Where should the counter displays be presented: Cash register area, on product shelves, or at other sales areas?
How much space is available at the intended location?
What is the weight of the product and what is the load capacity of the selected base type (snap lock base or extra robust crash lock base)?