Digital printing vs. offset printing
19.06.2023 |
Lasse Harder
| Packaging

TECHNOLOGY MAKES THE DIFFERENCE

At packaging warehouse, we rely on both digital and offset printing in our label and packaging goods production. The explanation is simple: we achieve an outstanding print image with both processes. Depending on the job and the print run, each printing method also offers its own special advantages.

The biggest difference between offset and digital printing is, of course, the different printing techniques. These result in various advantages and disadvantages for both processes, which come into play depending on the printing project. This affects both print quality and some economic aspects such as production times and costs. However, the quality of the differently produced print images is becoming more similar - above all due to the rapid innovation progress in the field of digital printing.



OFFSET PRINTING
Offset printing was first used in 1907 and is considered a further development of lithography, or stone printing, whose history goes back to the 18th century. This means that, unlike digital printing, the ink is not applied directly to the target surface, but must first take a slight detour. The process is as following:

First, the print image is transferred to a sheet metal printing plate.
This is specially coated first, so that ink is only absorbed at those points that are necessary for printing.
A separate plate must be made for each printing color (CMYK).
The printing plates are then clamped in the press, where the ink and motive are first transferred in mirror image from the printing formes to a blanket cylinder and only from there to the material to be printed.
DIGITAL PRINTING
In digital printing, the print data is transmitted directly from a computer to the press. In contrast to the offset process, therefore, no fixed printing form is required. The foundation for this was laid as early as the 1930s with the development of electrophotography. Today, various digital printing processes are known that differ significantly in their mode of function. The best-known representatives include inkjet and laser printing:

Inkjet printing uses ink nozzles to spray tiny drops of ink. The nozzles are controlled by electrical, and in some cases magnetic, signals. In this way, ink is secreted in a targeted manner, in other words only on the intended print areas.
Laser printing makes use of the principle of electrical charge, according to which positively and negatively charged particles attract each other. In practice, toners are first positively charged by laser. The charged ink particles then hit the print substrate, where they color only those areas that have been charged negatively.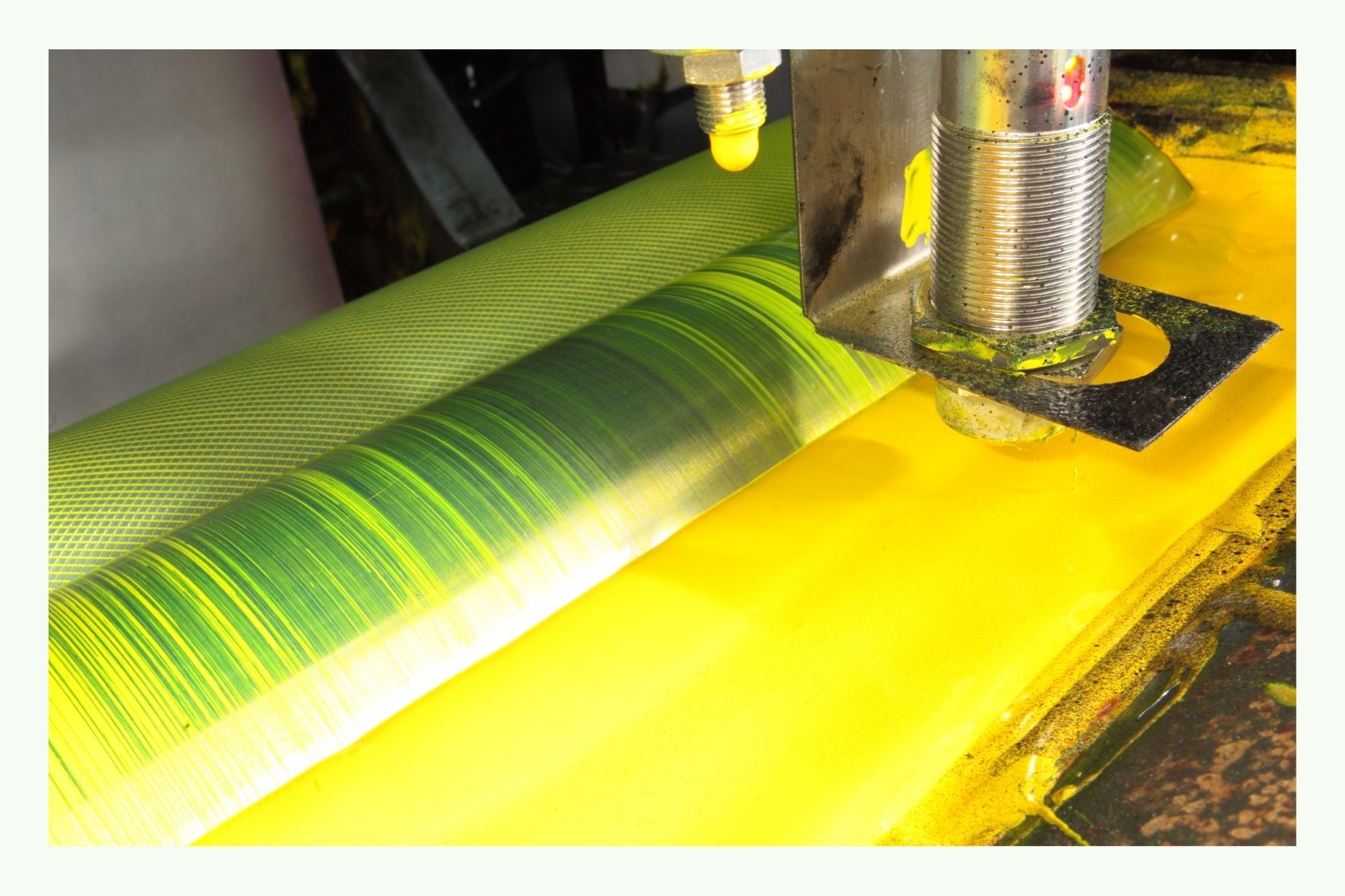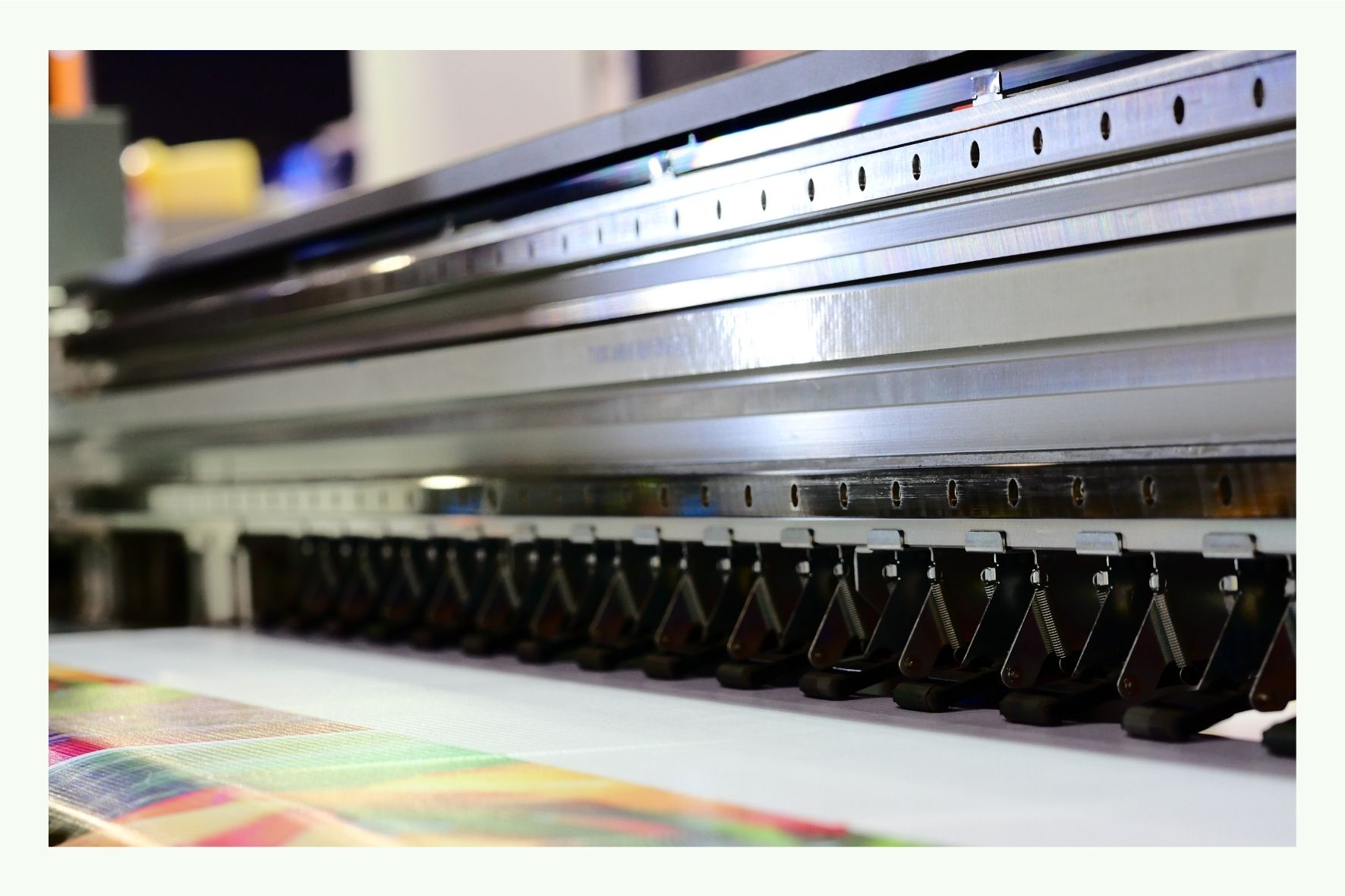 COMPARISON: THE ADVANTAGES AND DISADVANTAGES
Digital printing: flexible efficiency
Since digital printing does not require the production of a static printing plate, there are some significant advantages over the offset process:

Time-saving: Printing can start after just a few preparatory steps. This results in significantly shorter production and delivery times.
Cost-effective: Since no supporting materials have to be produced, digital printing can be used cost-effectively and economically even for short runs.
Flexible: Due to direct data transfer, the print image can be redesigned until shortly before printing begins.
Personalizable: Varying motives, consecutive numbering, codes and other personalizations can be easily implemented within just one print series.
In terms of print quality, digital printing has made great gains in recent decades. Although a better print image than with offset printing is not yet achieved, the difference is often barely visible to the naked eye for laypersons. One visible difference, for example, is that the ink enters materials such as paper and cardboard less deeply with digital printing processes than with offset printing. This often gives the print a slightly glossy appearance.
Offset printing: unmatched print quality
Offset printing is traditionally regarded as the process with the highest quality print image. This is characterized in particular by its razor-sharp contours and non-fading colors. However, there is even more to be said for offset printing. The most important advantages at a glance:

Low-cost large print runs: For larger print runs, there is a noticeable price advantage compared to digital printing.
Special colors: Apart from the CMYK mixed colors, it is also possible to use special colors such as Pantone.
Best image quality: Thanks to very small printing screens and targeted pigmentation, the image quality is unchallenged.
Excellent ink adhesion: Ink abrasion is particularly low in offset printing.
Conclusion
Both processes have their advantages - but are hardly inferior to each other in terms of quality. For this reason, both processes will continue to be used in the future. packaging warehouse uses digital printing for small and medium runs, unless you explicitly request it. In this way, we keep our production times short and can deliver to you as quickly as possible.