Data structue for Pouches
Punch
Size of the bag before it is sealed.
Creasing
The creases are the fold edges of the bottom
Trim
Background elements 3mm opben and bottom beyond the punch.
Bleed
Set up 3mm bleed at the top and bottom of the print data document
Saftey margin
Create texts and images with a safety distance of 3mm to the punch, weld seam, zipper and creasing.
Zipper
Area for the zipper. Please do not image important information.
Weld seam
This is where the edges of your bag will be welded. Please do not show any important information.


How it works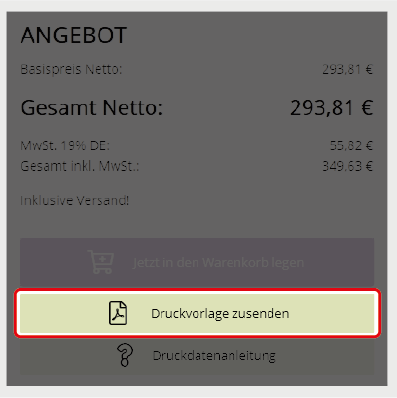 Step 1: Configure desired
bag packaging
bag packaging and download print template.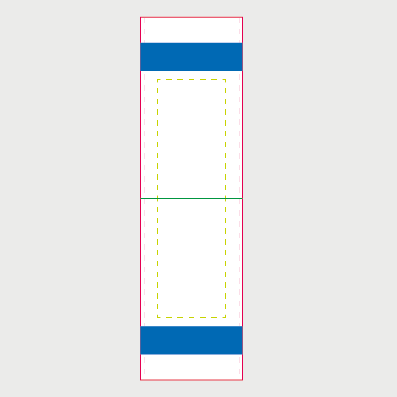 Step 2: Open the print template in a suitable graphics program.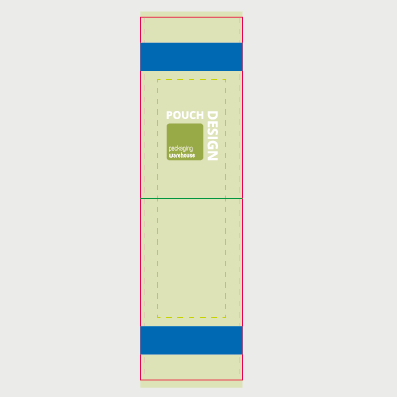 Step 3: Design print template and save as PDF/X4:2010.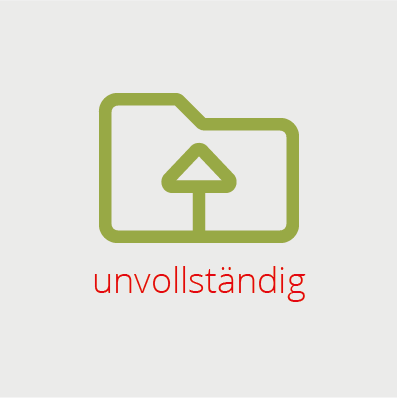 Step 4: Upload print PDF in shopping cart or after order.
The requirements in detail

Convert / embed fonts
Convert your fonts to paths, or embed them in the document.
Color space CMYK
Use the CMYK color space for your print file (not RGB).
Do not use PANTONE
Pantone colors cannot be printed in digital printing. We simulate these automatically via CMYK.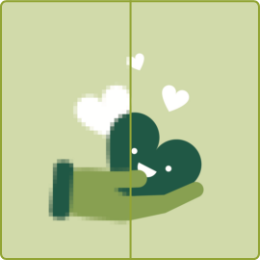 Image resolution min. 300dpi
The resolution of embedded images should be at least 300dpi.
Font size min. 6pt
The size of your fonts should be at least 6 pt.
Line width min. 0.5pt
The line width in your print data should be at least 0.5pt.
Black always as 100% K
Always create black fonts and elements (shapes, lines, color areas) as 100% K (0C / 0M / 0Y / 100K).
Safety distance 1.5-3.0mm
The safety distance to the edge of your print data (punch) should be 1.5 mm for labels and 3.0 mm for all other products.
Format PDF/X-4:2010
Save your print data as PDF in PDF/X-4:2010 format. Avoid the following data formats: .docx / .ppt / .ai / .eps / .jpg / .png / .tiff
Edge trim / bleed 3 mm
Your print file must be created with 3 mm bleed so that important elements are not cut off.
Deposit opaque white
Duplicate the element to be overprinted and place it in the background. Create the background element with a spot color called "HPI-White" (20% cyan). Then set the upper element to "overprint".