Sustainable packaging - Recycle better with folding cartons
07.03.2023 |
Lasse Harder
| Nature and environment
RECYCLING WITHOUT RESTRICTIONS
The good news right from the start: folding cartons can be recycled completely and without restrictions. Representative studies have shown this and it also corresponds to the claim that the European folding carton associations have already formulated in a joint position paper in 2019.

It is about how folding cartons can contribute to a comprehensive, functioning circular economy - and thus to greater sustainability overall. The Fachverband Faltschachtel-Industrie e.V. (FFI), the European Folding Carton Association (ECMA) and other national associations have outlined the requirements that folding boxes must meet against this background.
The special challenge: The practical packaging solution comes in many different variants to be able to protect a variety of products with very different requirements. Coatings, laminations, adhesives and embossing are important for the functional efficiency of folding boxes. However, they must not be an obstacle to their recycling.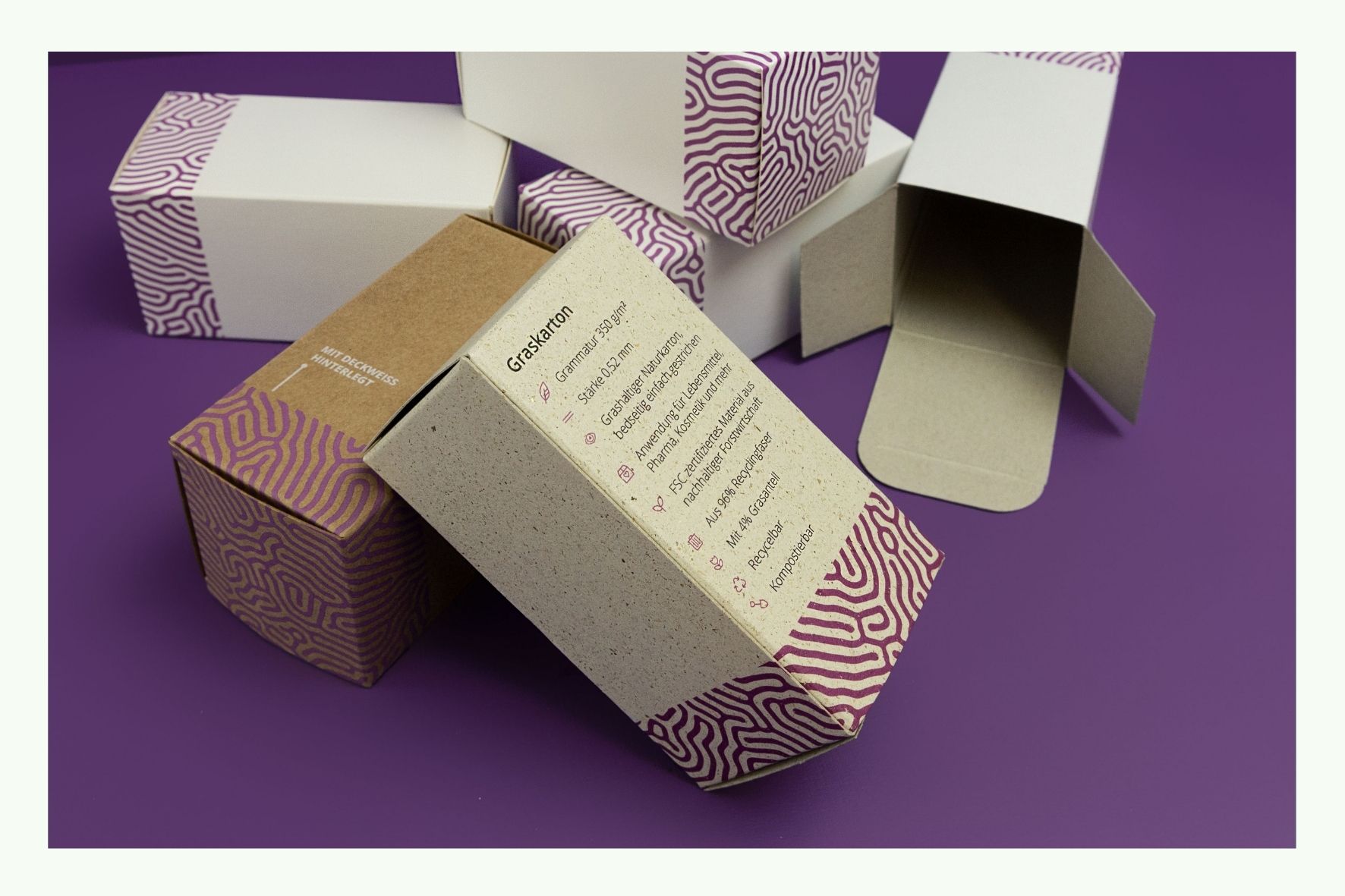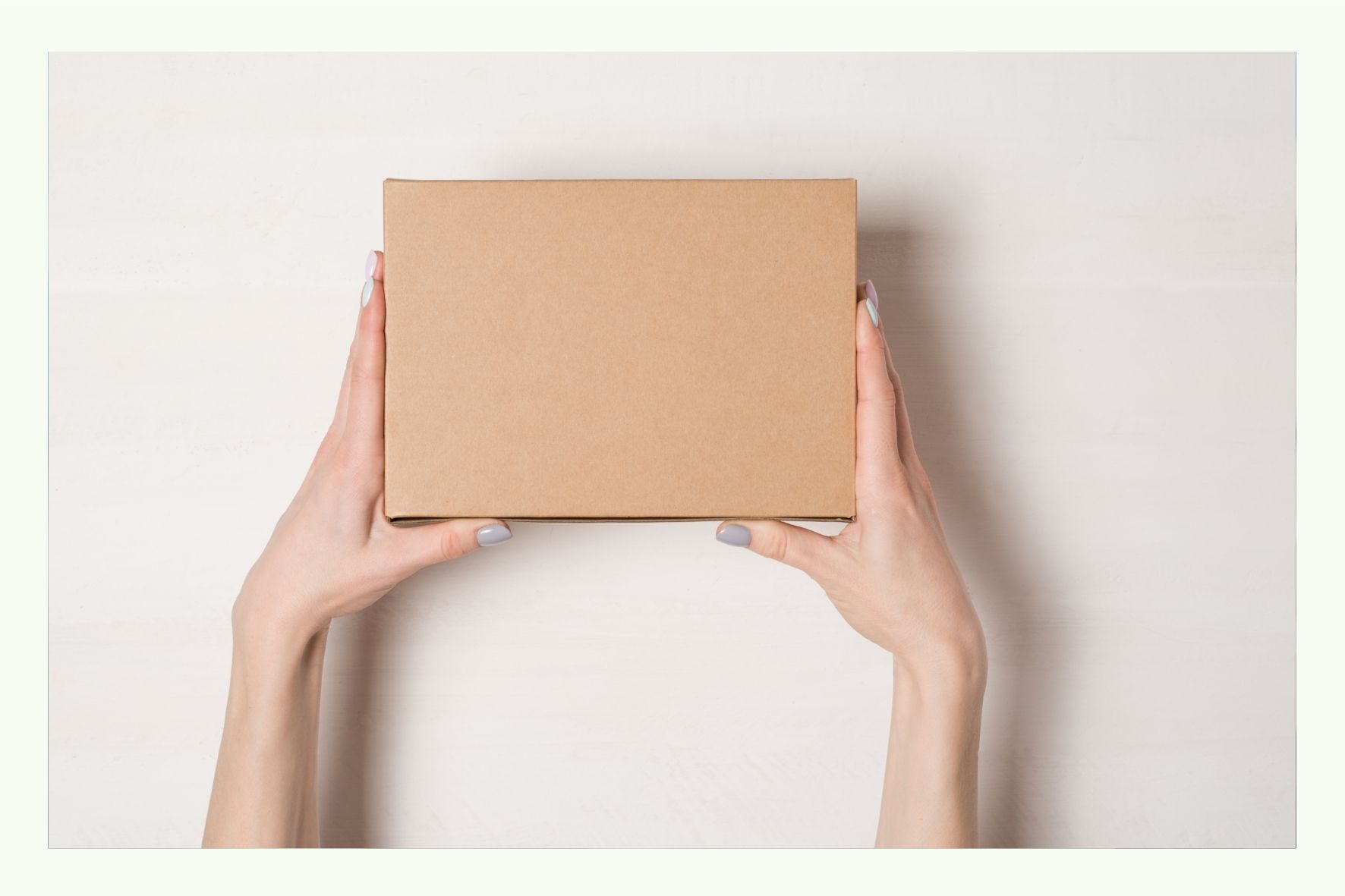 BEST CONDITIONS

Versatility has its price. In the case of folding boxes, for example, this means that the protective and barrier functions must be improved for certain products with "non-paper" agents. For effective barriers against oxygen, water vapor, migration, grease or other influences, the robust cardboard alone is often not enough.
In addition, folding boxes also fulfill representative tasks to promote sales in the retail trade. This requires a suitably high-quality and eye-catching presentation, which is often supported by foil embossing. Nevertheless, folding cartons are among the most sustainable packaging solutions. This is because experts confirm that even coated folding boxes have the best conditions for complete recycling - and there are several reasons for this.



Sustainable raw materials

The big advantage compared to plastic packaging lies in the origin of the raw materials used for folding boxes: The fibers consist of 100 percent renewable or recycled material. This also has a positive effect on recycling. Cardboard made from waste paper can often be reused without any loss of quality. In addition, the CO2 remains bound in the paper fibers.

Pure cardboard folding boxes can be completely recycled, but what is the rate for coated boxes? Basically similarly high, the loss is manageable due to the low proportion of non-paper components. Comprehensive recycling is also possible with conventional standard recycling systems, except for folding boxes coated on both sides, where the effort is higher. Here, mechanical preparation of the paper may be required.


Recycled folding boxes made of cardboard are also convincing when it comes to reuse - with the high quality of the recovered paper. Even printing inks, varnishes or adhesive applications only affect recycling in very isolated cases: the visual impression of the recyclates is hardly disturbed by non-homogeneity and sticky spots are not critical. This is due not least to the fact that they can usually be separated in the recycling process.
MORE EDUCATIONAL WORK

It is not only the material properties of folding boxes that are essential for their good recyclability. Recyclable material cycles are also an important factor. Ideally, these supply sufficient recycled paper of high quality to be able to produce new folding boxes from it.
However, the handling of used folding boxes is not always in the spirit of this circular economy. The reasons for this are, for example:

Composting instead of recycling: Composting instead of recycling: In principle, paper and cardboard waste can also be fully composted, and folding boxes are no exception. Because compostability is considered particularly sustainable, many cartons and boxes end up on compost heaps - and valuable fiber material for recycling is missing.
Incorrect disposal: Coated folding boxes or those with viewing windows made of plastic easily cause uncertainty among consumers: How is such packaging actually disposed of correctly? Because of the plastic content, these boxes are often placed in the yellow bag for lightweight packaging. Fiber-based packaging such as folding boxes can still be separated from this. However, this is only possible with significant losses in quality, for example due to contamination.
In order to improve the recycling of folding boxes, consumer education is important. If packaging waste can be sorted better, the proportion of high-quality recyclates can be increased - another step towards a better circular economy with folding boxes.