Printing shipping boxes - these 4 things you should consider!
20.06.2023 |
Lasse Harder
| Packaging
Contents
Corrugated cardboard shipping boxes are available as standard packaging like sand by the sea. Often offered in fixed formats directly by DHL, DPD or GLS. But who wants to be like everyone else? The first impression with your customers counts and happens mostly directly after the receipt of your goods by the post office. Your shipping box has the task to convince both visually and haptically. Above all, a printed shipping box with your logo, a box format adapted to your product and a particularly high-quality material give your brand a completely new appearance.

The "unboxing" is becoming increasingly important for consumers and start-ups and small brands have also discovered this trend for themselves. It is not without reason that large fashion labels and mail-order companies have been using printed shipping boxes for a long time that reflect the brand with a logo and many colors.

A big problem that start-ups and small brands in particular have, is that a customized shipping box with logo can often be very expensive in small quantities. This is mainly due to production-related reasons. However, with a few adjusting factors, an acceptable price can often be realized even for small runs, and I would like to explain how.

Tip 1. Purpose of your shipping box
Choosing the right cardboard is mainly about the specific purpose. There are many different suppliers on the market with many different types of corrugated board. The main difference is between single wall corrugated board and double wall corrugated board. Depending on the weight and size of your product, you should choose one of the variants. If you have a light and small product, a single wall E-flute or B-flute is absolutely sufficient. If you want to ship a heavy and large product, I recommend a double flute corrugated board such as a BC flute.




Figure 1: Difference between single wall corrugated board and double wall corrugated board (E flute, B flute, BC flute)

For a quick orientation, we list here which product weight / shipping weight fits to which corrugated board. It is important that this information applies exclusively to our corrugated board.
Tip 2. Format of your shipping box
When calculating the costs of your logistics, both the costs for packaging and the actual package price play a major role. The package price for shipping service providers such as DHL, DPD or UPS results from the shipping weight and the packing size. The larger and heavier your package is, the more expensive the package price will be. Shipping service providers such as UPS also differentiate between a private delivery and a commercial delivery. For a private delivery, a surcharge is usually required.

An overly simplistic comparison between a custom printed shipping box and a standard box is therefore not recommended. The key factor are the total incurred costs. A standard box that is too large often causes costs that are insignificant at first glance, for additional packaging material and a higher package price.

I therefore recommend that you use the measures of your product as a guideline when selecting your shipping boxes. That way, your product is guaranteed to arrive safely, and you'll save on extra filler material to make oversized boxes "fit". Ideally, you should also follow the recommended standard dimensions of the shipping service providers (S, M, L, ...) in order to be able to ship as cheaply as possible.

Tip 3. Color of your desired corrugated board
When ordering printed shipping boxes, it is important to understand the structure of corrugated board. This is because, depending on the packaging design, the color of the corrugated cardboard on which it is printed is essential for your printing result. Single wall corrugated board consists of a "top sheet"
(green)
, a "flute sheet"
(blue)
and of a "bottom sheet"
(red)
. The top sheet is the outside of your box, the bottom sheet is the inside of your box.

Figure 2: Corrugated board structure - top sheet, flute sheet, bottom sheet.

Traditionally, you get shipping boxes mainly in "both sides brown". This means that both the top and bottom webs are made of brown paper. Alternatively, you can also get different shipping packaging in the colors white outside/ white inside (white/white) or white outside/brown inside (white/brown).

With a simple print motive, for example a one-color black logo, the colorfulness of the upper sheet (outer side) plays a subordinate role. Both on a brown and on a white material, the print comes out well. However, as soon as more extensive motives with multi-color designs and large color areas or color gradients are printed, we recommend a white "top sheet" (for inside printing "bottom sheet"). Why do you ask? Brown material always shines through your design slightly, making your desired colors appear weaker and faded.
For a one-color motive (e.g. a text or a logo) we recommend brown or white corrugated cardboard
For a multicolored motive (e.g. a text or a logo) we recommend you a brown or a white corrugated cardboard
For a multicolored motive with large color areas or color gradients (e.g. a picture or a fully printed cardboard) we recommend a white corrugated cardboard
Tip 4. The right production process
There are various printing processes for printing customized shipping boxes. A difference is made between these three, probably the most common, processes:

Digital printing
Offset printing (laminated corrugated board)
Flexo printing (direct printing)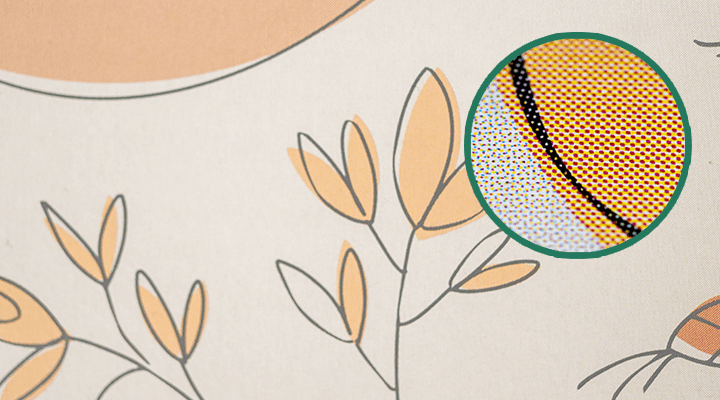 Figure 3: Detail offset printing on white corrugated board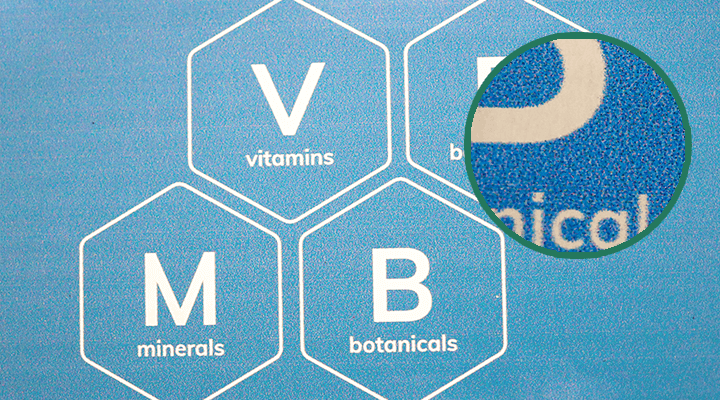 Figure 4: Detailed illustration of digital printing on white corrugated board

Shipping boxes in small quantities:
Depending on the print run, the respective processes are more or less suitable. For very small print runs, digital direct printing is ideal. This involves printing directly onto the corrugated board - it's comparable to your office printer, only much larger. This process is most suitable for runs between 1 - 500 pieces. The suitable upper limit for this process varies depending on the size of your desired box (the smaller, the higher the suitable print run).

Shipping boxes in medium size runs:
Offset printing is ideal for medium-sized print runs of between 500 and approximately 25,000 pieces. In this process, printing is carried out separately on the top sheet explained above and the printed sheet is afterwards glued (laminated) onto the desired corrugated board. This process is not suitable for small quantities, as separate printing costs are involved for printing plates and materials.

Shipping boxes in large quantities:
Flexographic printing is very suitable for large runs of over 25,000, as it can be printed very quickly and cost-effectively. However, the upfront costs for the required printing plates (in this case clichés) and consumption materials are so high that small quantities can not be reproduced.
For shipping boxes with multicolor and large-area motives, offset printing has slight advantages over digital printing and flexographic printing. The margins/edges of individual motive elements are slightly sharper with offset printing, and large colored areas and color gradients are easier to print and display.