FAQs Part 2: products & configuration
04.04.2023 |
Lasse Harder
| Marketing
FAQs zu Rollenetiketten
FAQs zu Versandkartons
FAQs zu Faltschachteln
FAQs zu Standbodenbeuteln & Flachbeuteln
FAQs zum Thema Druck & Druckdaten
FAQs zum Thema Stanze & Stanzung
FAQs zu Veredelungen
FAQS Zum Thema Abmessungen
FAQS ABOUT ROLL LABELS
How many labels are supplied on a roll?
No blanket answer can be given to this question. This is because the number of labels per roll varies depending on the run and label format. The maximum outer diameter of our rolls is 200 millimeters.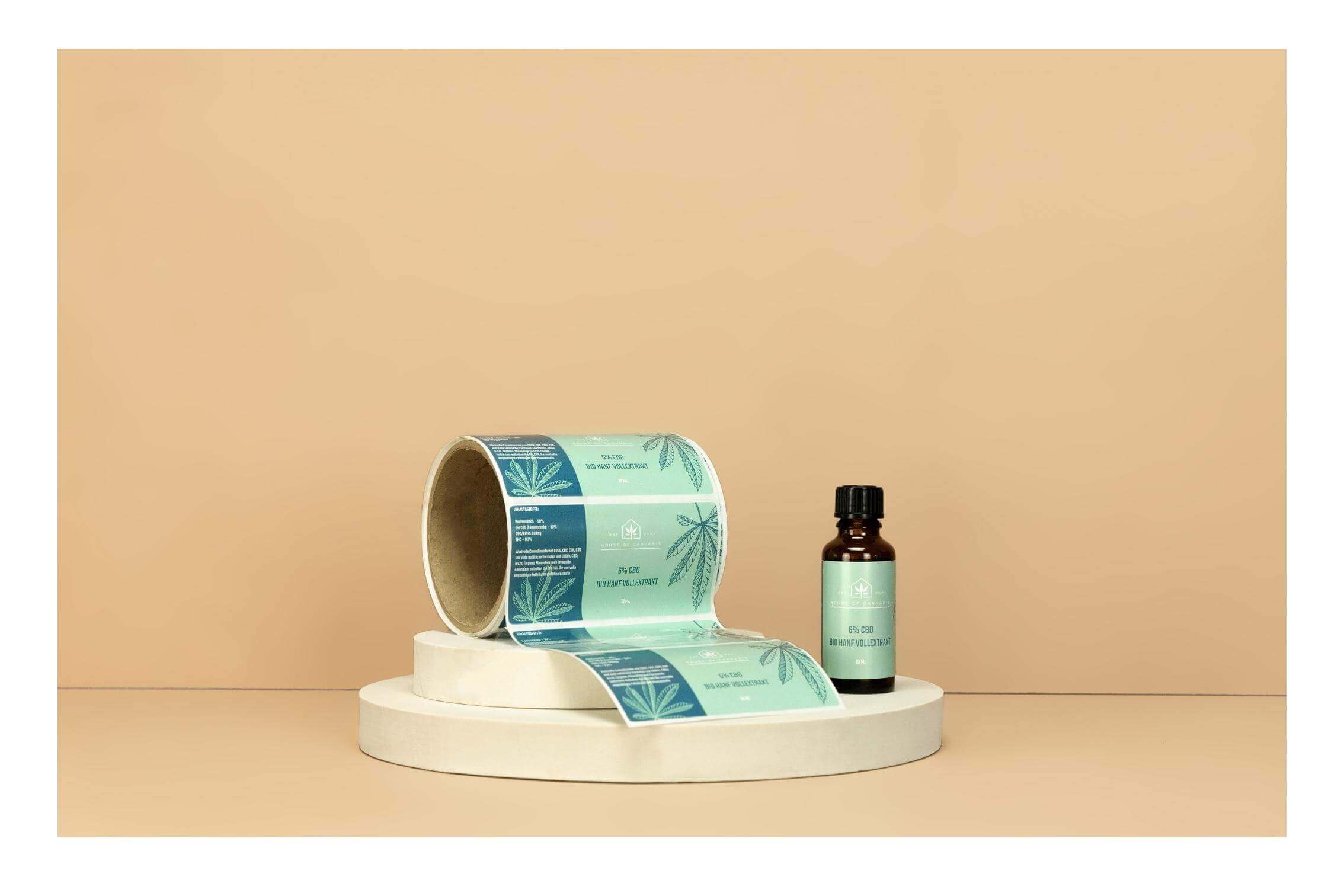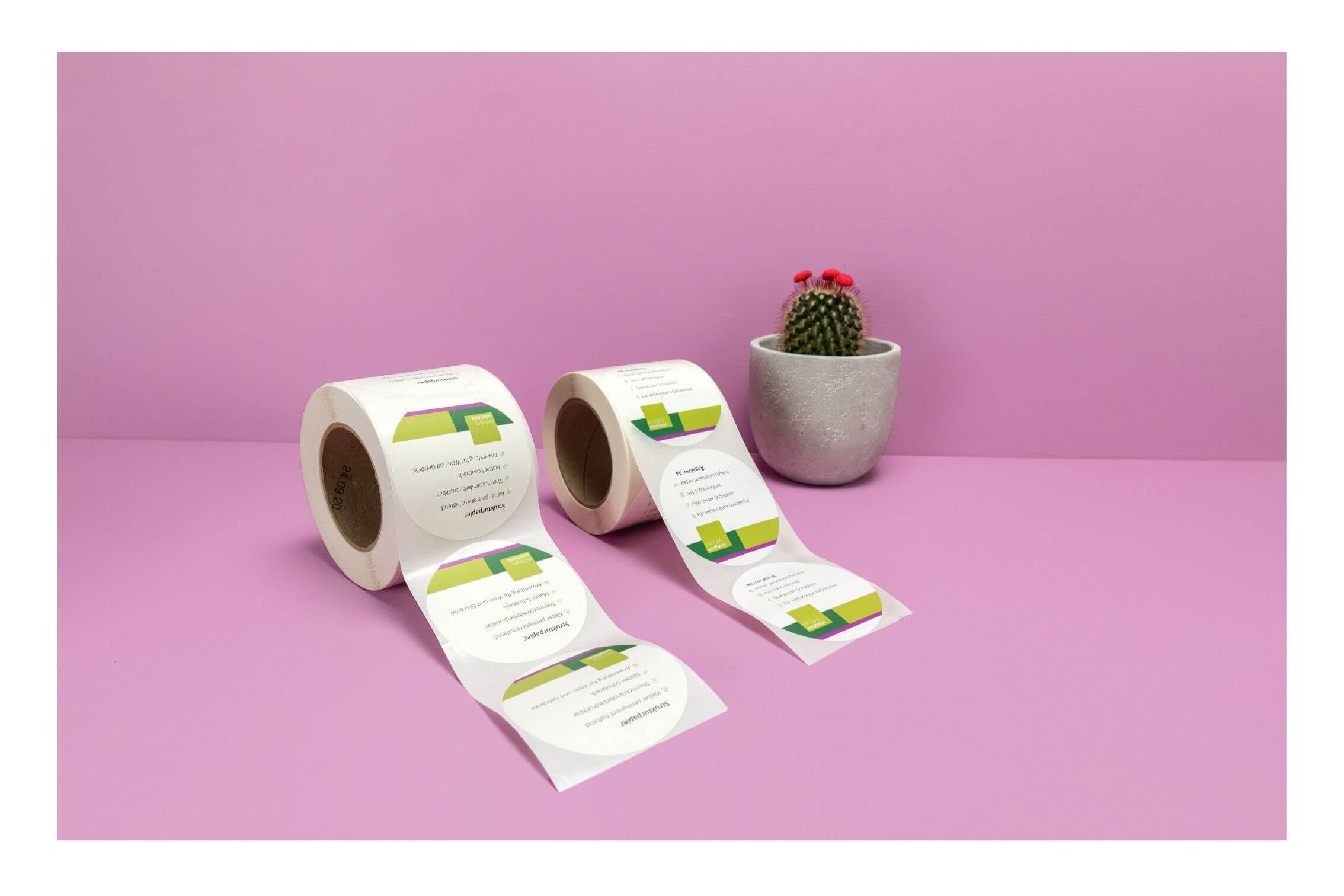 What is the correct winding direction for my labels?
If you apply labels to your products by hand, the winding direction is irrelevant. However, it is important for machine labeling. The best way to find out which winding direction you need is to contact your contract manufacturer, who will do the labeling for you, or the manufacturer or supplier of your labeling machine.
What is a "permanent" adhesive?
The permanent adhesive used in our labels is very strong and adheres to a variety of surfaces such as glass, plastic and paper.
After applying the label, it takes only a few hours for the adhesive to develop its full adhesive force. During labeling and the hours afterwards, major temperature and humidity fluctuations must be avoided.
Can the labels be subsequently printed with thermal transfer?
Yes, all our labels can be printed with a thermal transfer printer afterwards. You just have to choose the option "thermal transfer printable - 15,00 €" in our configurator.
How do I get an original sample print for my labels?
Due to the high fixed costs per label order, we unfortunately do not offer original sample printing. However, we will be happy to send you a sample box. This contains a range of high-quality sample labels, all six of our label materials and a voucher for your first order.
SHIPPING BOX FAQS
What weight can the different corrugated cardboards withstand?
In our range you will find three different flutes, including two fine flutes (E-flute and B-flute) and one double flute (EB-flute).
Our E-flute carries loads of up to 7 kilograms and is particularly suitable for product packaging or shipping packaging with a low shipping weight.
Our B-flute carries loads of up to 14 kilograms and is suitable for larger product packaging as well as shipping boxes with medium-weight shipping.
Our EB flute carries up to 32 kilograms and is especially suitable for shipping boxes with heavy shipping weights.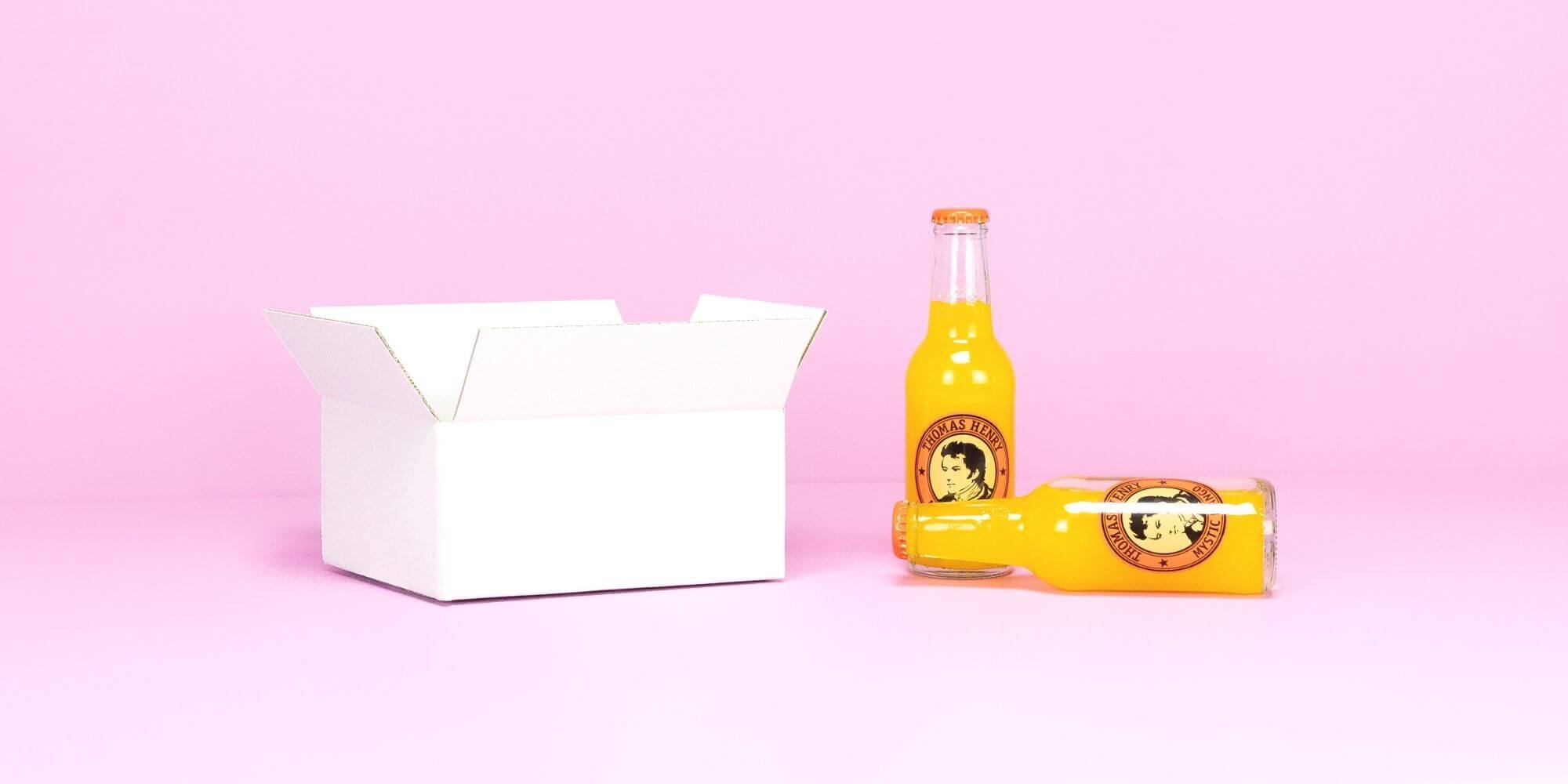 I would like a particularly small shipping box - what do I need to consider?
With our configurator you can configure packaging in any format and size. The requirement is that the dimensions are within the technically feasible minimum and maximum values. For very small packaging, you should pay particular attention to a suitable choice of material. We recommend using a fine flute (E or B flute). This is because thick corrugated cardboard (e.g. EB flute) can lead to difficulties in converting and handling small-format packaging.
FOLDING BOX FAQS
How do I get an original proof or white sample for my folding box?
You can order an original sample print or a simple white sample in our online store. In our configurator you can enter the following information:

For a white pattern
Quantity: 1 to 10 pieces
Color: unprinted
Varnish: no varnish
For an original pattern print
Quantity: 1 to 10 pieces
Color: 4-color Euroscale
Varnish: glossy or matte protective varnish
I want a particularly small folding box - what do I need to consider?
In our configurator you can freely determine the packaging dimensions and configure even very small folding boxes. The only requirement is that the dimensions are within the technically feasible range.
Please note that particularly small packaging sizes often complicate the handling of the packaging and the selection of materials, especially in terms of packaging and the strength of the packaging. Therefore, we recommend that you always order a white sample beforehand for particularly small folding boxes and similar.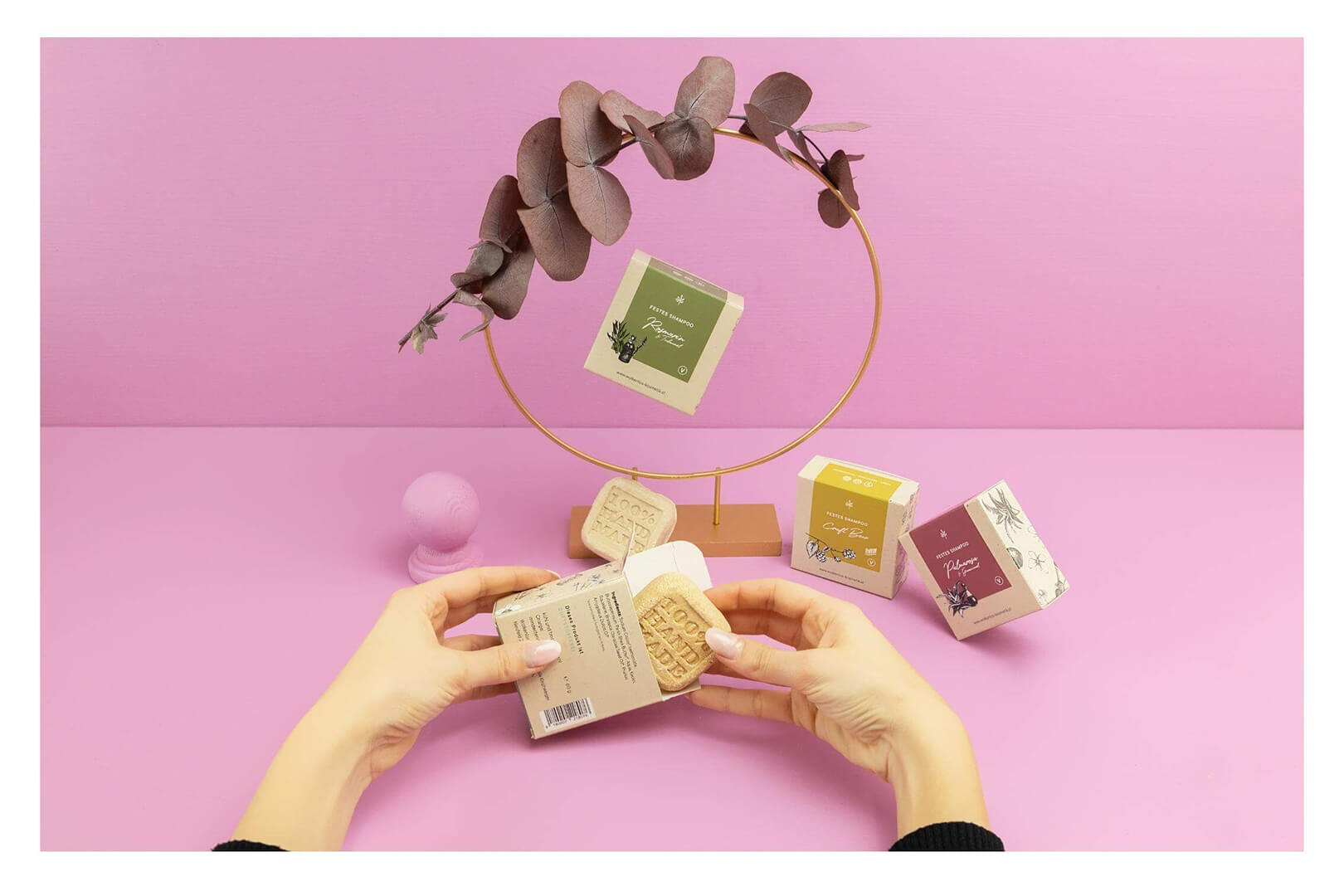 FAQS ON STAND-UP POUCHES & FLAT POUCHES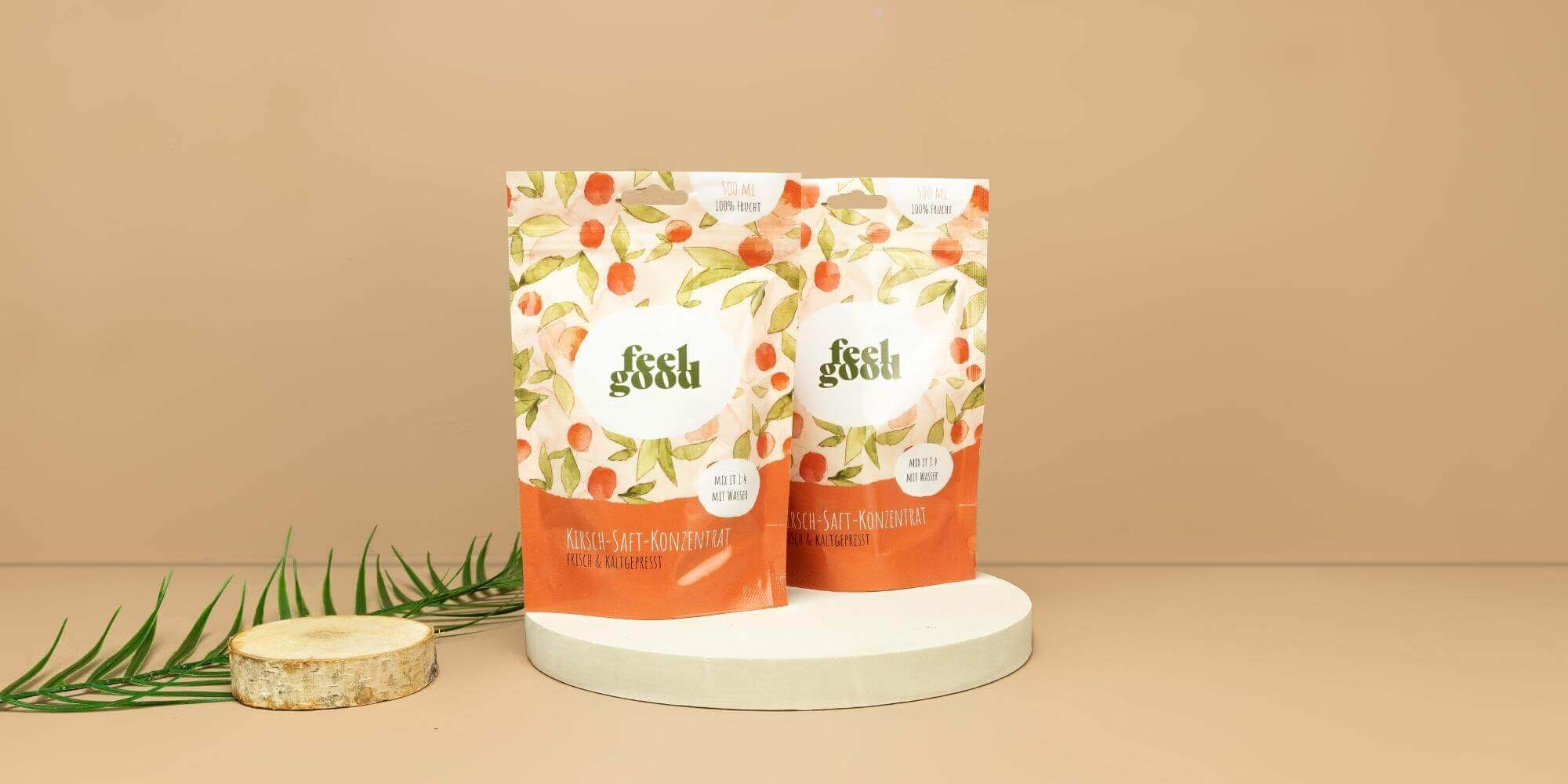 What food can I put in the pouches?
Our pouches are absolutely tightly closed when sealed and have excellent barrier properties against
Oxygen
Water vapor
Flavors
This results in diverse application possibilities. Typical filling goods for our pouch packaging include
Pastes
Powder
Liquids
Capsules
Our pouches are also
food-safe
. However, since each product has its
own requirements
and special legal regulations may have to be complied with, we generally recommend carrying out
laboratory tests specific to the product to be filled.

Where can I get a declaration of conformity and other documents?
If you need a declaration of conformity for our pouch packaging, simply
email us with the specific requirements that need to be met
. We can issue the document for you accordingly.
How do I close or seal my pouches?
If you fill your pouches yourself, we recommend using a hand sealer or heat sealer. This allows you to seal the pouches quickly and easily, making them airtight and watertight. Your customers can then open the pouches using the tear-off tab.
If sealing is not necessary for your product, you can also order pouches with an integrated zipper and do without sealing. Please note, however, that a zipper alone does not protect against oxygen, moisture and flavor loss.
FAQS FOR PRINTING & PRINTING DATA
Can I print only 4 colors with the "4/0-color Euroscale" option?
No, you can of course use more than just four colors. The number 4 only stands for colorful printing. So you can use as many colors of the Euroscale (also called ISO scale) as you like. This includes all colors of the CMYK color model.
Can special colors also be printed?
All our roll labels and pouch packaging are printed digitally in 4C (CMYK). Special colors can not be printed true to the original, but only simulated. Depending on the color and material, the deviation from the original spot color can be more or less significant.
Digital printing is also used as standard for our folding boxes and shipping boxes. For larger print runs, however, traditional offset printing is used. This way, we can always offer you the more cost-effective option. Special colors are also possible with offset printing.
What do I have to consider when creating my print data?
In order to create the print data for your packaging correctly, you must follow some important instructions. On the following page we explain step by step which requirements you should follow: Print Data Guide.
How do I get my custom print template?
For every product configuration you make in our online store, we create a print or layout template for you. With this template you can design your packaging according to your wishes.
This way you get your individual print template:
Create print template: First configure your desired packaging and then click on the button "Send print template" - you will find it in the right menu field of our configurator.
Sending by e-mail: Generating your custom print template takes up to five minutes. As soon as the template has been created, we will send it to you by e-mail. All you have to do is enter a valid email address and run our captcha check.
Open print template in graphics program: After receiving the template, you can open and edit it in a graphics program of your choice. For an optimal print result, we recommend using Adobe Illustrator. You can find more information on our page about print data.
How do I create print data for "labels with special shape"?
Labels with a special shape are basically all labels that are not classically square, round or oval. So if you need labels in the shape of a guarantee seal or a star, you have to create an individual die-cutting contour for it.
Here is a guide:
Define width and height of the label in the configurator
Create special shape in a graphics program (see left figure)
Color the punch in solid color (see right image). In addition, enter the word "Punch" in the "Color field name" field.
For more information on creating your print data, see our print data creation guide. On request, we can create an individual print template for labels with a special shape. For this we charge 20 € net. If you are interested, please write us a message with your exact wishes.
Do I have to keep the punch/print template in the print data or remove it beforehand?
Please always save the punch in the print data on a separate layer. This is because we can only recognize the exact position of the design on the packaging if the punch is present. We recommend using the graphics program Adobe Illustrator. There you can work with layers and then save the print data directly as a PDF.
FAQS ON THE TOPIC OF PUNCHING & DIE CUTTING
What is a laser punch and what is the difference?
Unlike conventional die-cutting, no die-cutting tool needs to be made for the use of laser punching, as it is a non-contact process.
Cuts, grooves and perforations are not produced by mechanical pressure, but with the aid of a laser that removes the material with pinpoint accuracy. This also means that there are no tooling costs for laser punching, which is a time and cost advantage, especially for short runs.
Visible differences between conventional die cutting and laser punching are barely present on the end product. On the outside, the result is even completely identical.
Only on the inside of the packaging, depending on the choice of material, is a slightly brownish coloration visible on the grooves, which are created when the material is removed by the laser - but only on light-colored materials, not on brown natural cardboard, for example.
Laser punch
For short runs
No tooling costs
3 days express production
Light brown grooving (not visible on brown natural cardboard)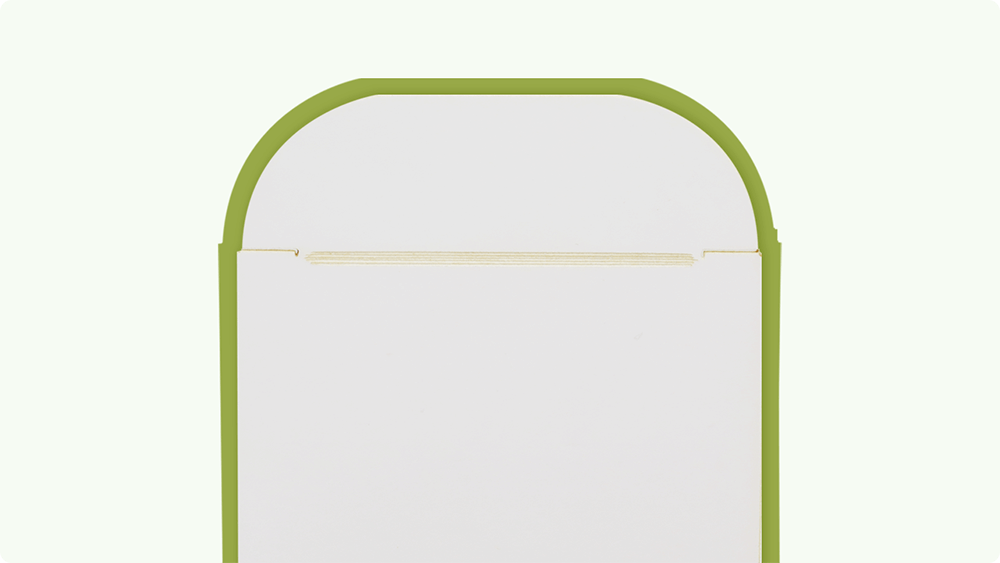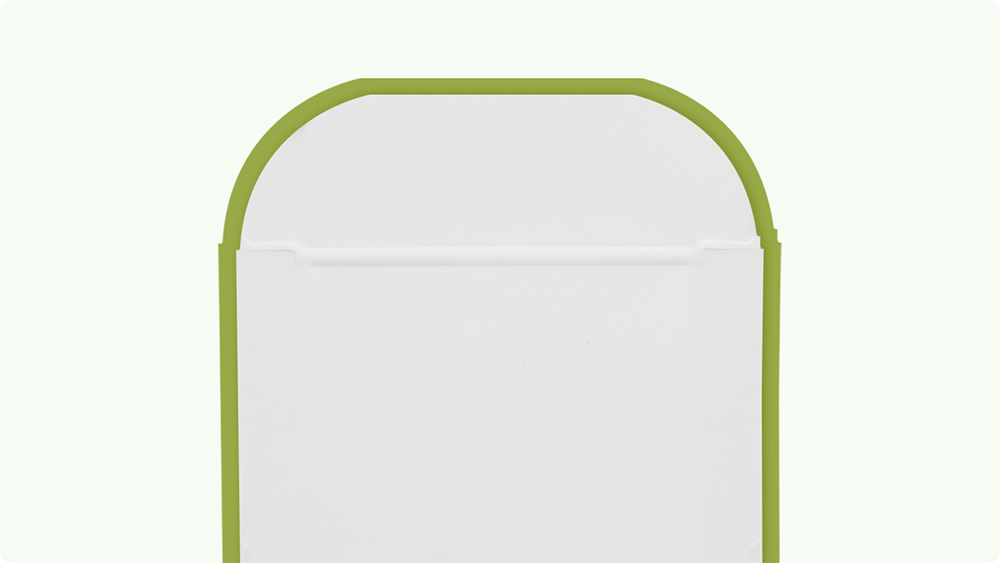 Conventional punch
For medium to large runs
One time tooling costs
No express production
High quality grooving
Do I have to pay for the punching tool again on my next order?
Typically, you are only charged "pro-rated tooling costs" once for the punching tool because our system stores the existing punches.
However, as punches wear out, they will need to be replaced on a regular basis. In this case, the cost will be added to your next invoice.The service life of the tool depends above all on the number of die cuts performed. An example for orientation: Experience shows that up to 250,000 folding boxes can be punched per tool.
FAQS ON FINISHING
Why do I need a protective varnish or a protective laminate - and what is the difference?
Both our protective varnish and protective laminate serve to improve the protective properties as well as the visual enhancement of packaging.
Our protective varnish is a high-quality print varnish that protects the print image from external influences such as dirt, scratches and moisture. In addition, the varnish provides a choice of glossy or matte appearance.
Our protective laminate is an ultra-thin and extremely hard-wearing plastic foil that protects the printed image from external influences such as dirt, scratches and moisture in the same way as a varnish. However, due to the thickness of the laminate, the protective properties are even better than those of varnishes.
Note: Paper packaging that has been finished with a protective laminate can no longer be composted. However, the protective laminate has no influence on the recyclability of the packaging - but only the paper is recyclable, not the laminate.
Is it possible to print a best before date on the protective coating?
Yes, all our folding boxes are printable and writable, even with protective varnish applied.
FAQS ON DIMENSIONS
Are the packaging dimensions in the online calculator the inside or outside dimensions?
When configuring folding boxes and shipping boxes, we ask you to specify only the inside dimensions. When configuring pouch packaging, on the other hand, the outer dimensions are always requested.
Why does the measurement I want not work?
At packaging warehouse, we produce exclusively made-to-measure. In this way, you can adapt your packaging to your products with millimeter precision. The requirement is that the desired dimensions - length, width and height - are within the technically feasible range.
The maximum and minimum dimensions vary depending on the product. You can find the exact values in our configurator by moving the cursor over the information button located right next to the dimension input fields.
Please note that the three maximum values can not be combined for every product. This is often the case with folding boxes, for example. There is a simple reason for this. If you choose a format that is too large, the desired motif will not fit on the printed sheet - which measures 500 x 700 mm for hinged boxes.
We will be happy to advise you on the alternatives available to you. Instead of hinged boxes, for example, we recommend hinged-lid boxes (FEFCO 0427) as a substitute product. This uses significantly larger printed sheets with dimensions of 1250 x 2500 mm.