FAQs Part 1: order, shipping & payment
19.10.2023 |
Lasse Harder
| Marketing
FAQs zu Bestellung, Versand & Bezahlung
FAQS ABOUT ORDER, SHIPPING & PAYMENT
How does the ordering process work?
We at packaging warehouse attach great importance to your user experience. That's why we want to make the ordering process in our online store as easy as possible.
You can get to your desired packaging in just a few steps:
Choose your desired product and open the configurator.
Configure your packaging and add it to the shopping cart.
Download the print template and edit it with a graphics program of your choice. We recommend Adobe Illustrator.
Upload the finished print template to the shopping cart or upload it at a later time using the upload link we automatically send you.
Pay with your preferred payment method and complete the order.
Which payment methods are available?

At packaging warehouse you can choose between different payment methods. Please note that we - with one exception - only accept payment in advance. However, you are free to choose between the following payment methods:
Klarna prepayment
PayPal or PayPal Express
Credit card (Mastercard, Visa or American Express)
Payments by invoice are only possible via our partner Klarna Pay later. As part of the payment process, Klarna automatically performs a credit check. We at packaging warehouse have no influence on the result.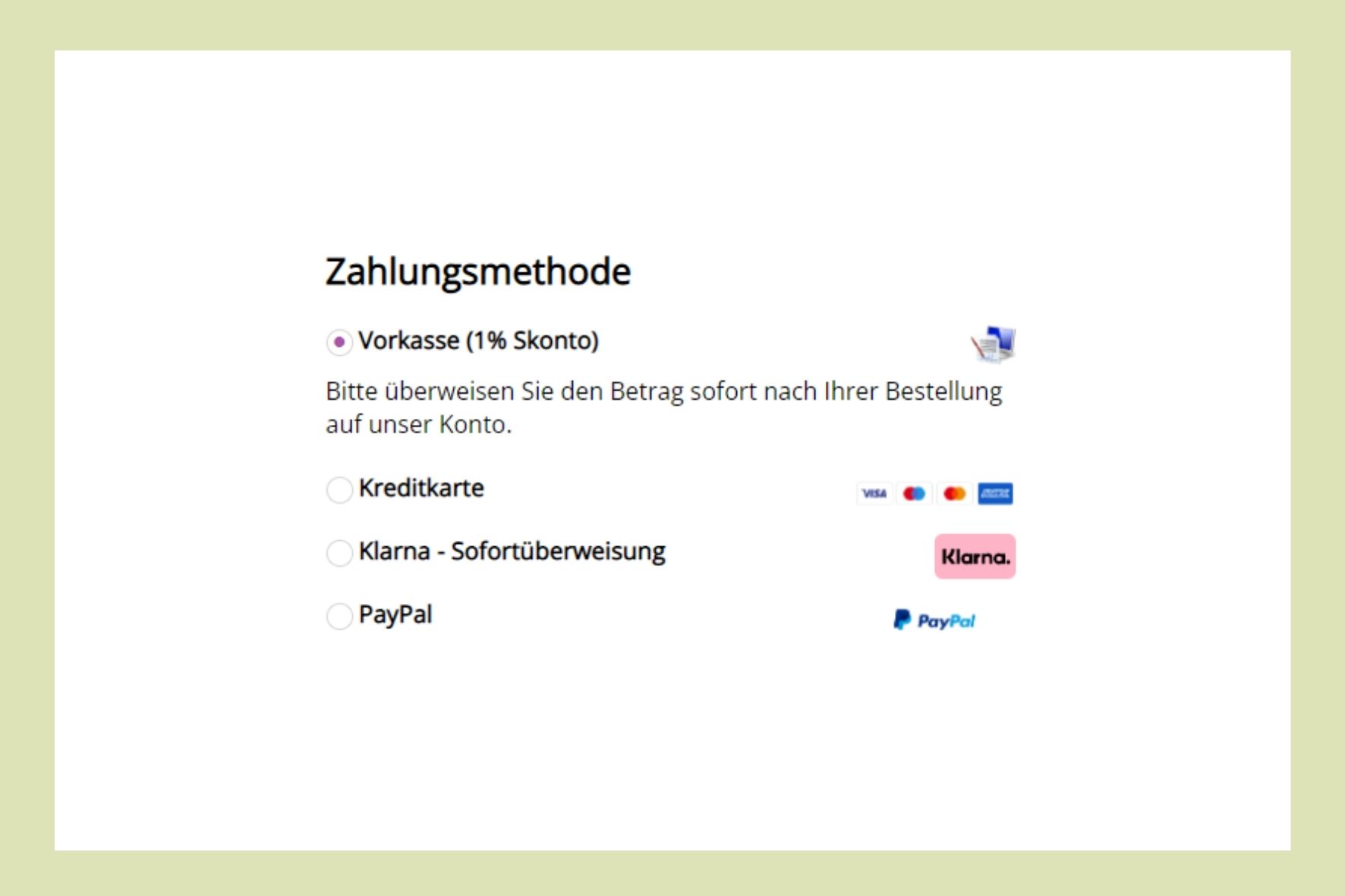 How can I change my order afterwards?
You can cancel created orders via your user account, but only if you have not yet released your print data - and this is done automatically when you complete your order.
You have a little more time if you book our optional expert data check. In this case, you will receive a proof of your print data and an approval request from us after the check has been completed.
How can I cancel my order?
Unfortunately, it is not possible to make changes to your order afterwards. However, if you have not yet approved your print data, you can cancel your order and create a new order.
Can I order as a guest (without a user account)?
In principle, you can also order from packaging warehouse as a guest, i.e. without registering and creating a user account. However, creating an account offers you many advantages, including a practical reorder function and the ability to view your order status.
Can I specify a neutral return address?
Yes, you can. Because we have optimized our online store especially for resellers. You have the possibility to send your orders neutrally (without branding on the package and delivery bill) to your customers. Simply select the option "neutral shipping/delivery bill" in the check-out.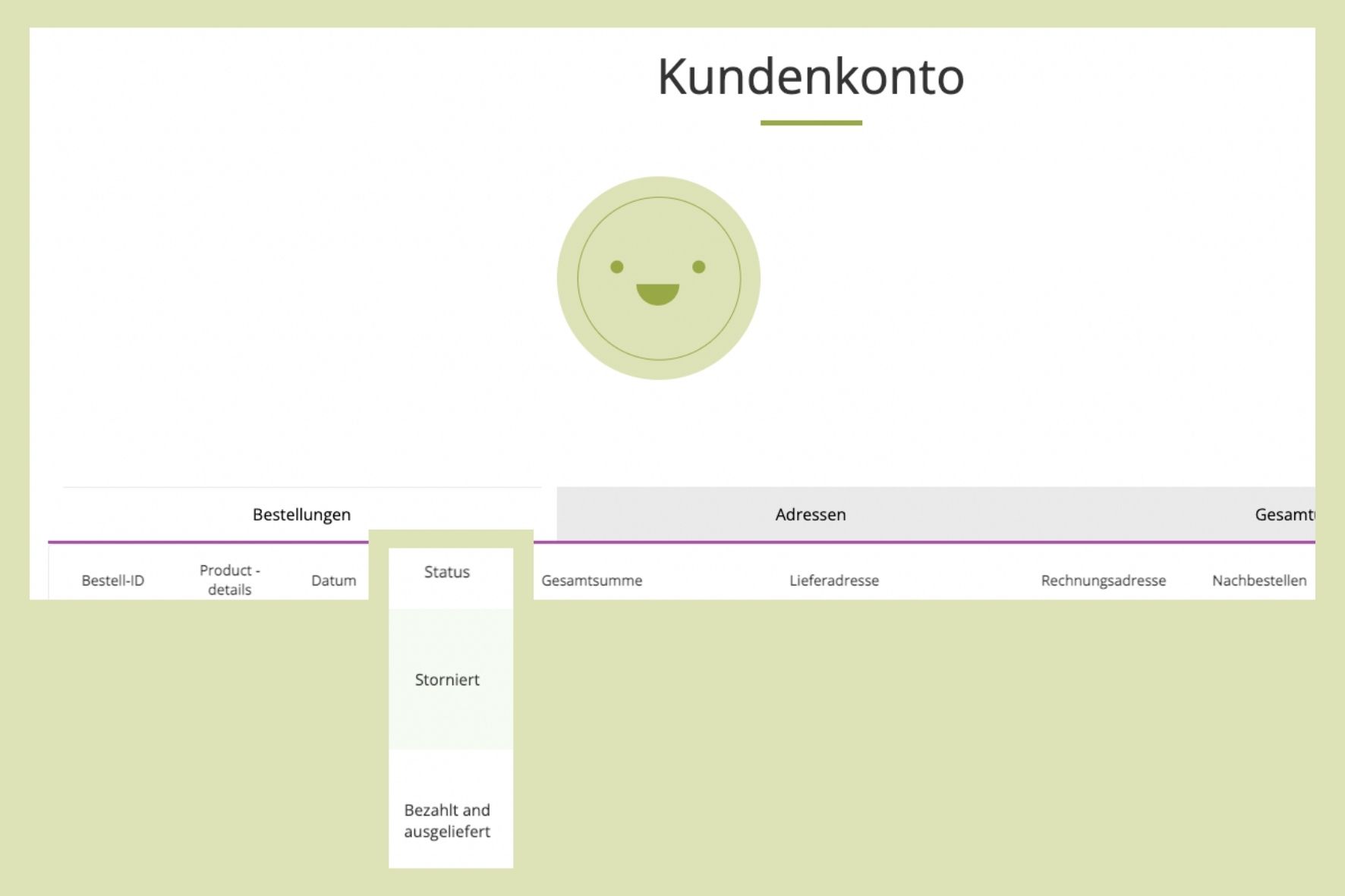 What is the status of my order?
You can check the current status of your order at any time in your user account. Depending on the processing progress, you will find one of the following four status messages there:
Order confirmation: We have received your order and are waiting for your print data to be uploaded.
Data uploaded: We have received your print data and are now either preparing it for production or checking it as part of our optional print data expert check. In the second case, a status change will only follow as soon as you follow our approval request.
Paid and shipped: Your order has been transferred to our shipping provider and should arrive shortly. For tracking purposes, you will automatically receive a tracking link via email.
Canceled: Your order has been cancelled. There are several reasons for this. On the one hand, you can cancel orders yourself as long as they are not in production. On the other hand, we can also cancel an order. However, this happens only rarely. For example, if no print data has been uploaded after a longer period of time.

How do I complain about my product or order?
If you have received defective goods, we will gladly take care of it. Simply write us an e-mail. So that we can process the complaint as quickly as possible, we need the following information from you:
your contact information (name, surname, e-mail address)
a description of the problem
pictures of the defective goods
your order number
Important: If possible, check and test your packaging immediately after delivery. Your complaint must be received by us no later than two weeks after receipt of the goods.
How can I reorder a product?
If you have a user account and have already placed an order with us, you can easily and conveniently re-order past orders. However, if you want to make changes, you need to create a new order via our online configurator.
You can access your reorder as following:
Open your user account
Go to "Orders"
Select the desired order for your reorder and click on "reorder"
You will be automatically redirected to the shopping cart where your desired product is already located.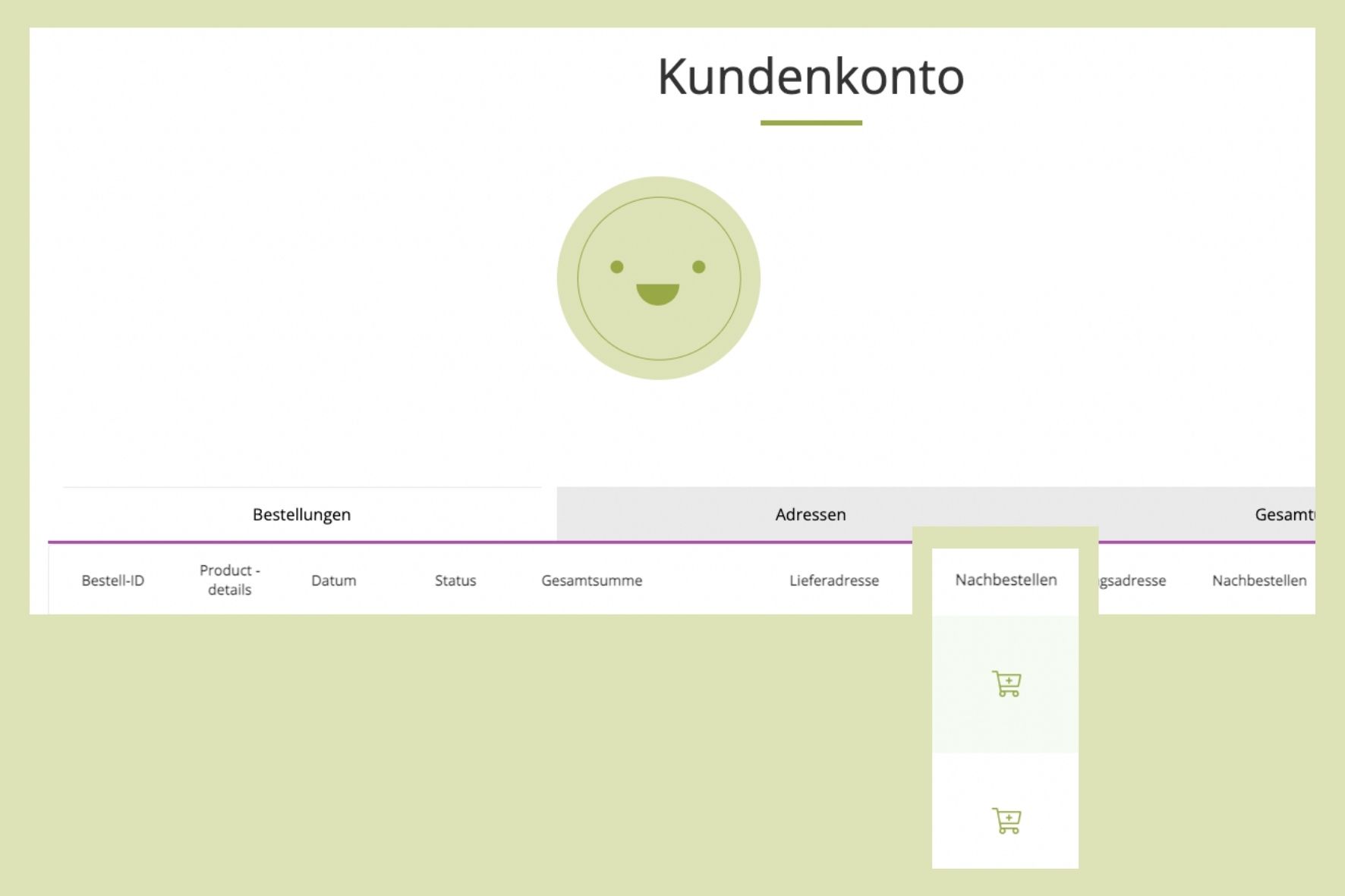 How do I get an individual offer?
By default, we do not create individual offers. Instead, we provide you with a separate online configurator for each product in our range, which you can use to configure your desired product entirely according to your ideas. The price display is updated with every change. So you always have the costs firmly in view.
If you need a product that is not in our range, you can contact us. Because through our network of suppliers we can fulfill almost every wish.
However, please note that the order volume (different from our online store) must meet the following requirements:
Roll labels: at least 5000 pieces
Folding boxes: at least 1000 pieces
Shipping cartons: at least 500 pieces
Pouch packaging: at least 1000 pieces

As each special request involves a high additional effort, we ask for your understanding that individual requests outside these conditions cannot be offered at the favorable online store conditions.

I can not find my desired product, what to do?
In our online store, we offer you a wide range of different packaging products, including product and shipping packaging such as roll labels, folding boxes, shipping boxes and pouch packaging.
Our product variety is also growing very quickly and should always be oriented to the needs of our customers. We are happy to receive suggestions and requests about which packaging you think is missing in our online store.
Thanks to our broad partner network, we can also supply various products on request that are currently not (yet) part of our range. Feel free to contact us with your wishes by e-mail or phone.