Chromo board: features and advantages
28.02.2023 |
Lasse Harder
| Packaging
Chromo cardboard: the all-rounder
Chromo cardboard: high stability and print quality
When high quality and bending strength as well as excellent printability are required, a chromo cardboard is a very good choice. In addition to postcards and folders, it is also used for the production of folding boxes or food packaging. Thanks to the smooth surface, the implementation of a high-quality print is easy. In this article you will learn what distinguishes the chromo cardboard, what are its properties and what you can use it for in practice.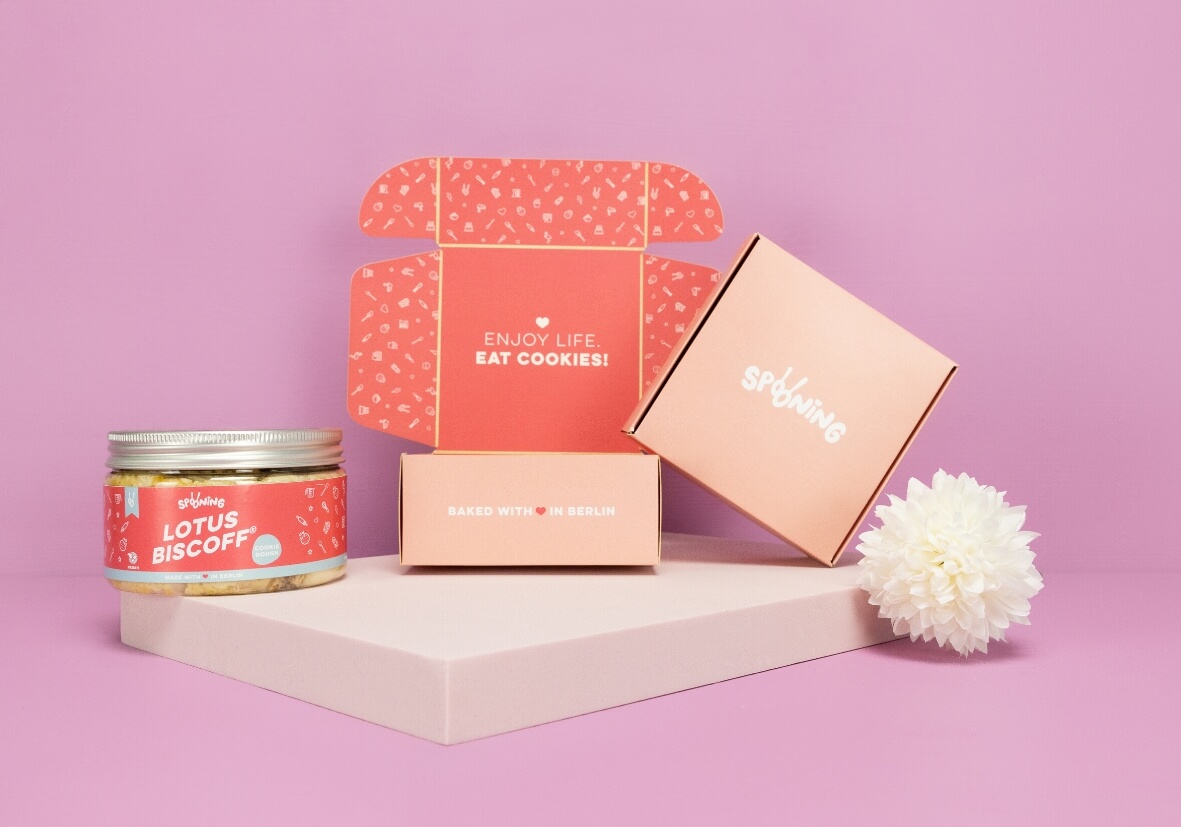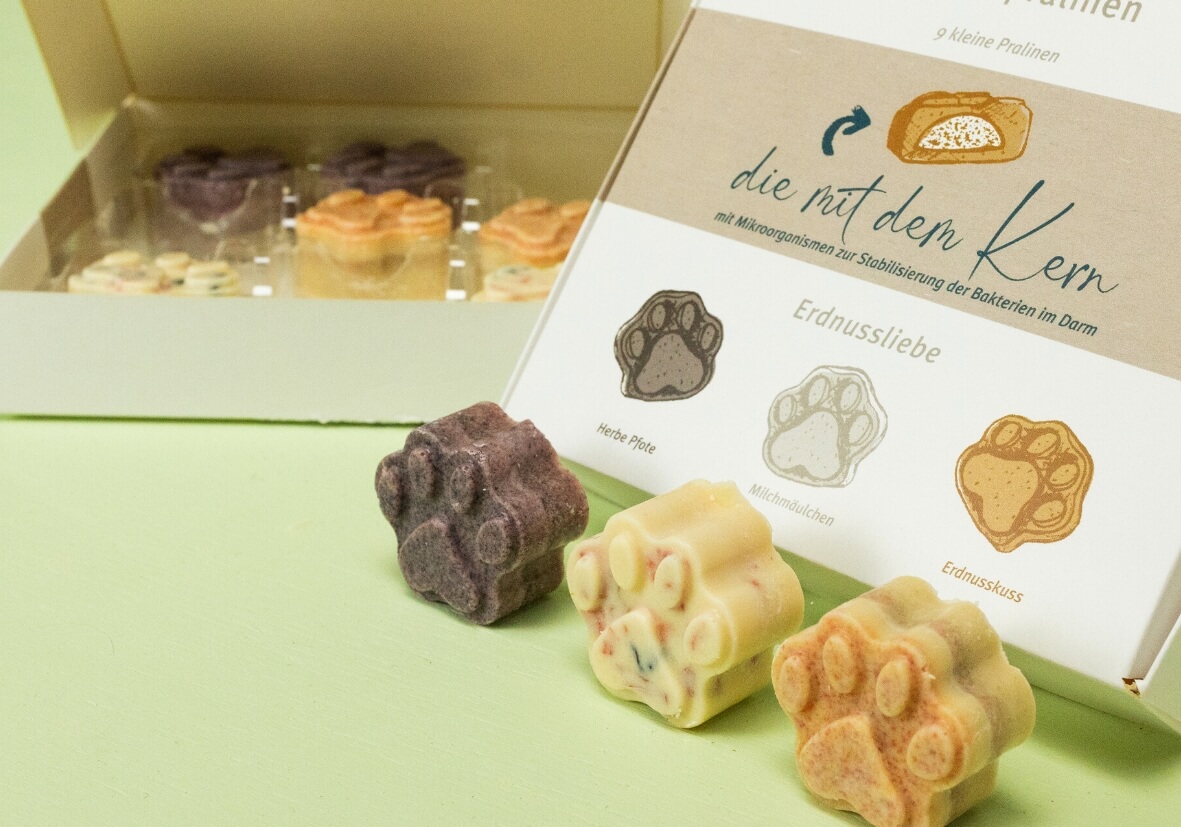 What is chromo cardboard?
Chromo cardboard is a high-quality type of cardboard that is produced in different grammages and thicknesses. Chromo cardboard plays an important role especially in packaging printing. It is used to make a wide variety of folding boxes, such as hinge-lid boxes, pillow boxes and counter displays.

Between the different types of cardboard, it is distinguished as following:

Grammage and thickness: e.g. grammage 280 g/m² / thickness 0.52 mm
Frequency of coating: e.g. double-coated front side
Colorfulness: e.g. White front side / Light natural colored back side

Another name often used for chromo cardboard is postcard cardboard. This is because postcards are the original application for this type of board.
What is chromo cardboard used for?
Chromo cardboard offers many possible uses. The cardboard is in demand everywhere where quality is important, especially in printing. This includes, for example, business cards or presentation folders. If the chromo cardboard is used for folding boxes, factors such as high stability are in the foreground. Chromo cardboard is popular for the following products:
product packaging such as folding boxes
presentation folders
covers of high quality brochures
bottle sleeves
hinged boxes for e.g. employee gifts
flyer
door hangers
mailing bags

Folding boxes are a particularly important area of application. They can be produced in any size and, with their attractive appearance and high-quality feel, are a popular solution in sales. With the help of various finishes, further adjustments can also be made to suit individual requirements.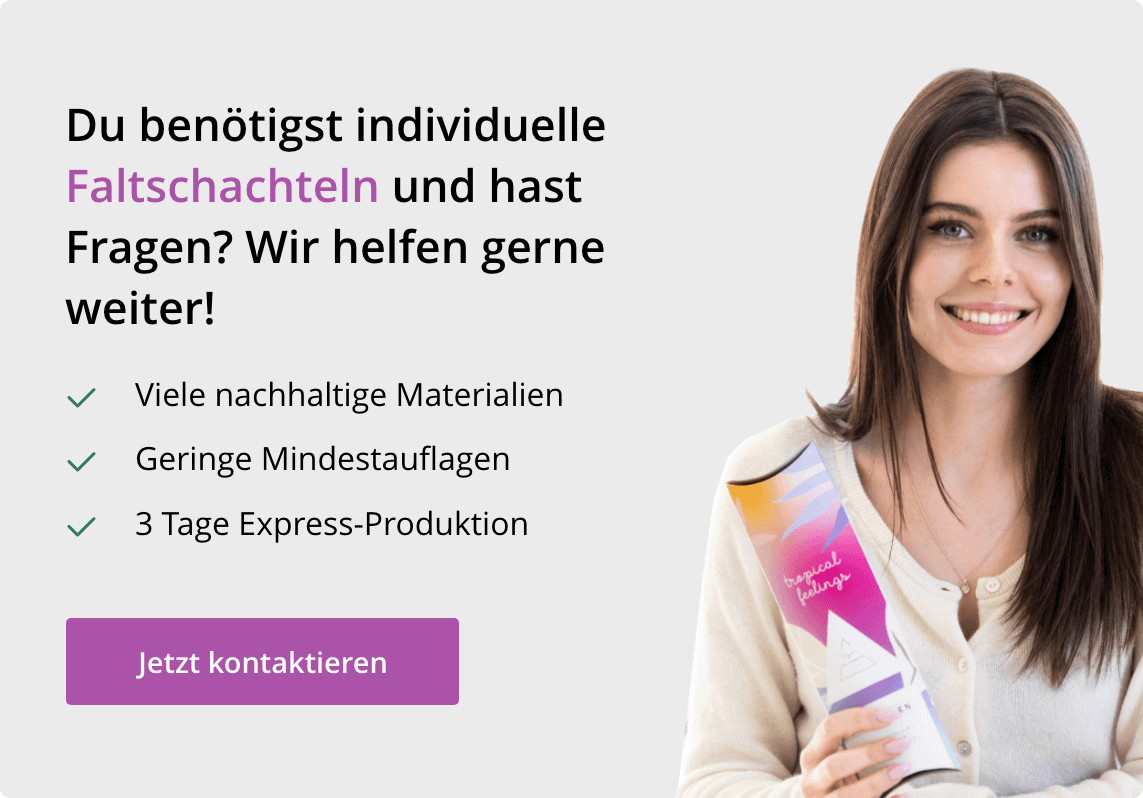 We offer the following chromo cardboards
GC2 chromo cardboard (top price)

GC1 chromo cardboard

Grammage:
280 g/m²
325 g/m²
Thickness:
Thickness 0,52 mm
Thickness 0,52 mm
Color:
White front / natural color back
White front /
White back
Haptics:
Smooth front /
slightly rough back
Smooth front /
slightly rough back
Application:
Application for food, pharma and cosmetics
Application for food, pharma and cosmetics
Sustainability:
100% recyclable /
from sustainable forestry
100% recyclable /
from sustainable forestry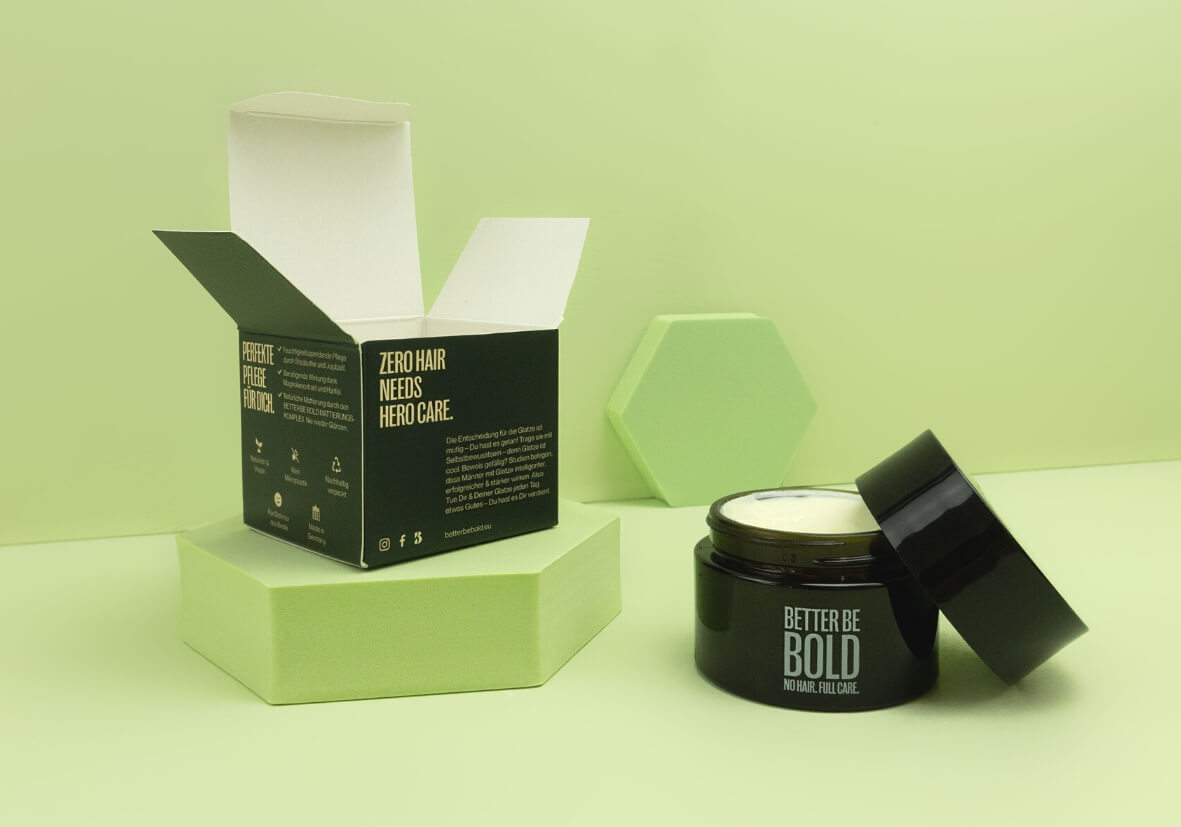 What properties does chromo cardboard have?
The typical properties of the cardboard include the smooth surface on the outside and the somewhat rougher feel on the inside. This makes the cardboard ideal for printing on the outside and for writing on the inside if required.
Furthermore, the cardboard has a very high bending and tearing strength. This type of cardboard brings with it a lot of resistance and is therefore correspondingly robust. The material retains its shape even if the contents in the box should have a higher weight.
Which industries use chromo cardboard?
Folding boxes made of chromo cardboard are used in many industries. These include, for example, the food, pharmaceutical and toy industries. Pin-sharp print images, good legibility and rich colors are particularly important here.

A decisive argument for many users in these industries is also the high stability of the cartons. High-quality, valuable or sensitive goods can be safely packaged in them. This is important for pharmaceutical or cosmetic products, for example.

In practice, however, companies from many other industries also benefit from the properties of this cardboard variant. For example, consumer goods manufacturers for toothpaste, soap or snacks. The aim of these manufacturers is to differentiate themselves from other manufacturers on the sales shelf with high-quality packaging.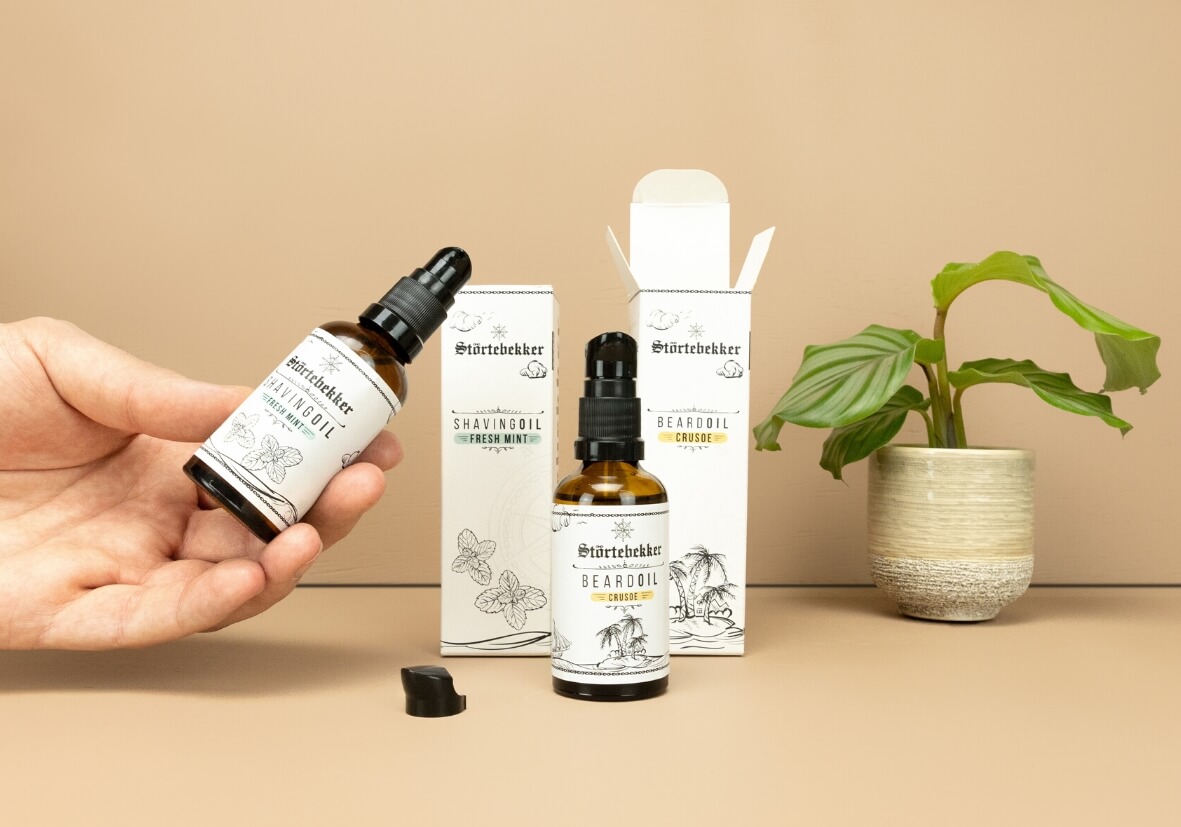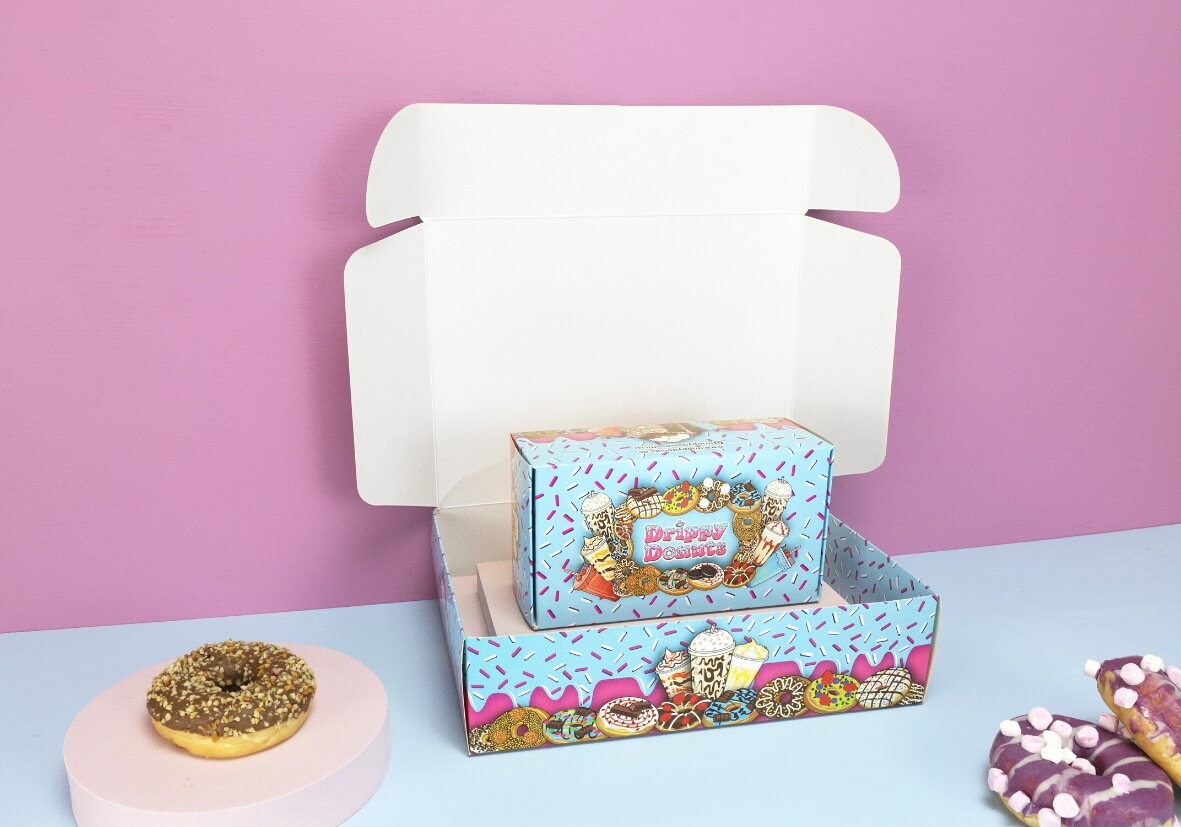 What are the advantages of chromo cardboard?
Chromo cardboard offers a variety of advantages for use in the form of cards, folders or boxes. One of these is the material's high bending resistance. Items that pass through many hands during shipping, for example, benefit from this property in particular. After bending, the cardboard quickly returns to its original shape.

Another advantage is the material's many finishing options. For example, you can have folding boxes coated with a gloss or matte varnish. Hot foil stamping, spot varnishing, viewing windows or perforations are also possible.
Chromo cardboards consist of
100% renewable raw materials
and can be recycled without any problems. Simply dispose of the products in the waste paper.
The production of chromo cardboard?
The basis for all chromo cardboards are different pulps from hardwoods and softwoods. The lignin contained in the wood is almost completely dissolved out by the material manufacturers, resulting in a particularly high degree of whiteness. It also gives the end product greater resistance to aging and light.

During production, fresh pulp is mainly used for the front side of the cardboard. Depending on the quality of the end product, the use of recovered paper is also possible in some cases for the reverse side of the cardboard.

After the front and back of the carton are brought together, the surface coating is applied by one or more coats (surface varnishing). In most cases, however, only the front side receives a coat. This surface treatment allows the cardboard to be printed well in subsequent converting processes and prevents major dust developments in the press.

You can find out more about the structure of chromo cardboard, pulp board and natural cardboard in our magazine article on "The ABC to our cardboard materials..."