CASE STUDY: BETTER BE BOLD
04.04.2023 |
Lasse Harder
| Marketing
Packaging for lifestyle and care products such as cosmetics must meet particularly high requirements - as our case study on the collaboration with BETTER BE BOLD also shows. Together, we found a way to properly wrap the premium cosmetics manufacturer's bald cream, without any compromises.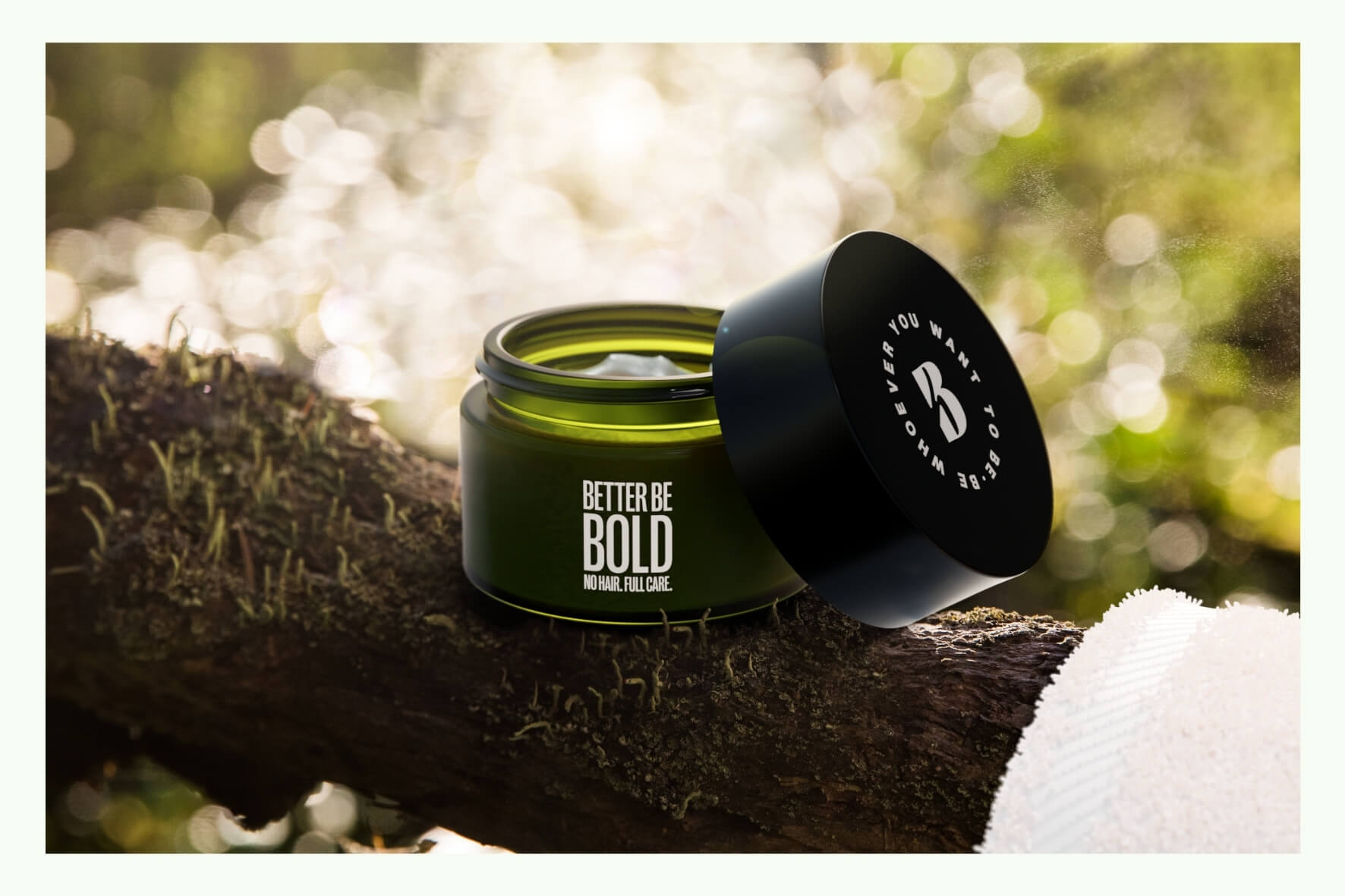 THE CHALLENGE
When the founders of BETTER BE BOLD approached us, they already had a clear goal in mind: high-quality packaging for the jar of their baldness care product. The product packaging was to be in no way inferior to the product in terms of
quality
, aesthetically on a level with a
premium brand
, and at the same time also reflect the company's values and quality standards.
This means that in addition to
effective protection of the goods
during transport and storage, the focus was particularly on the requirements of
sustainability and design
. So, on the one hand, the right type of packaging had to be identified in terms of carrying capacity, size and format, and on the other hand, a material had to be selected that would offer a
visually perfect appearance
after the printing and finishing process. A particularly important concern of the customer was to perfectly
match the color
tone desired for the packaging.
THE SOLUTION
After detailed consultations, the choice fell on a compact, cube-shaped folding box with a tuck-in flap. This was particularly convincing in that it can withstand the weight of the cream jar very well despite the relatively simple design, thus saving valuable resources. In addition, this option was the most cost-effective in terms of format and order quantity.

In order to transfer the customer's desired color shade onto the cardboard with perfect nuances, we produced several sample packages using digital printing. The customer was able to order these quickly and easily via our online configurator.

To protect the packaging and its printing from damage such as scratches, but also to achieve a particularly refined look and feel, we covered the surface of the folding box with an ultra-thin, matte laminate. Nevertheless, true to the customer's wishes, the end product remained 100% recyclable.

Within just one to two weeks, we have produced the packaged goods and delivered them to BETTER BE BOLD. The customer can place repeat orders with just a few clicks via his created account - if desired, even with a shorter delivery time.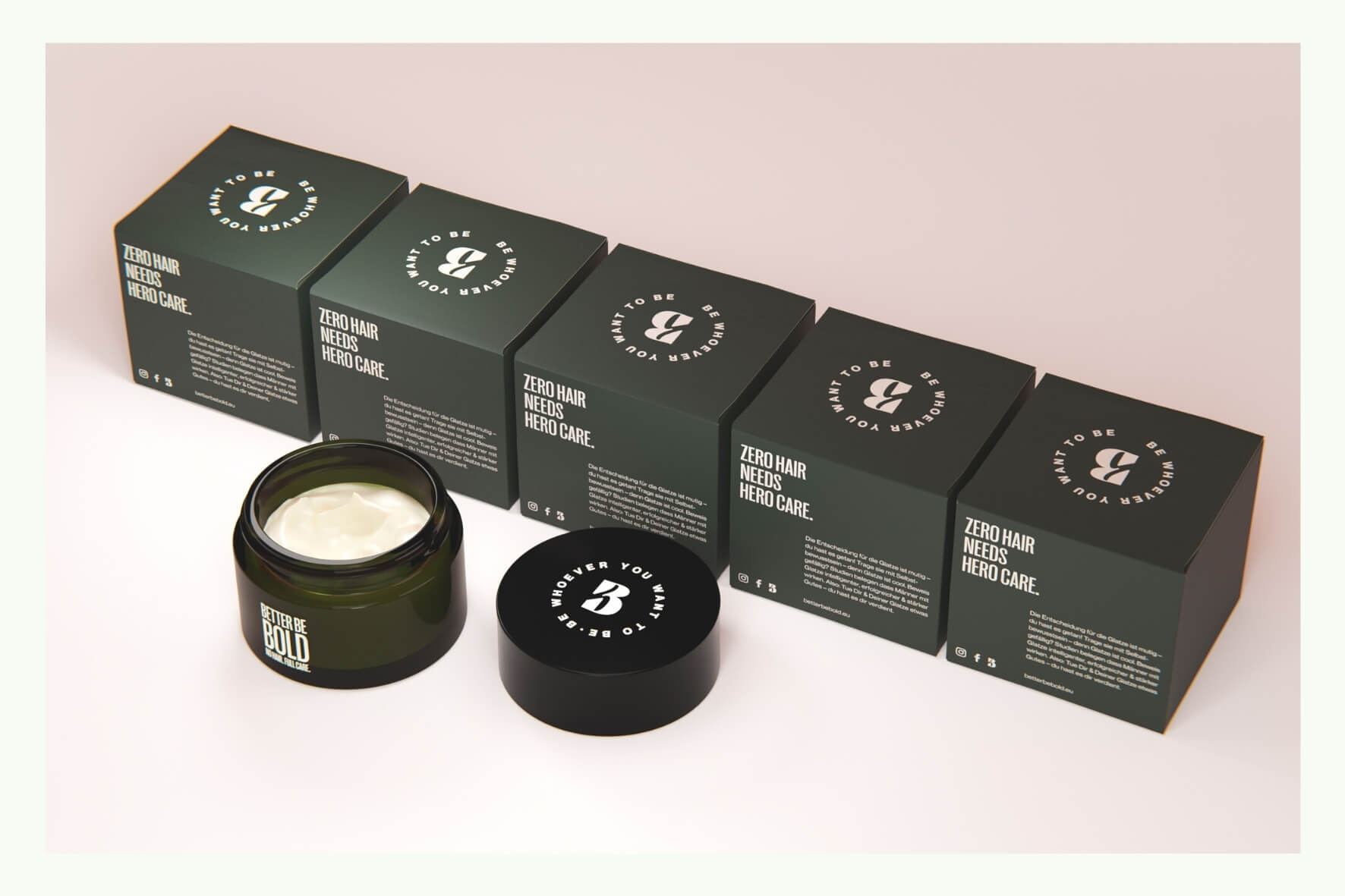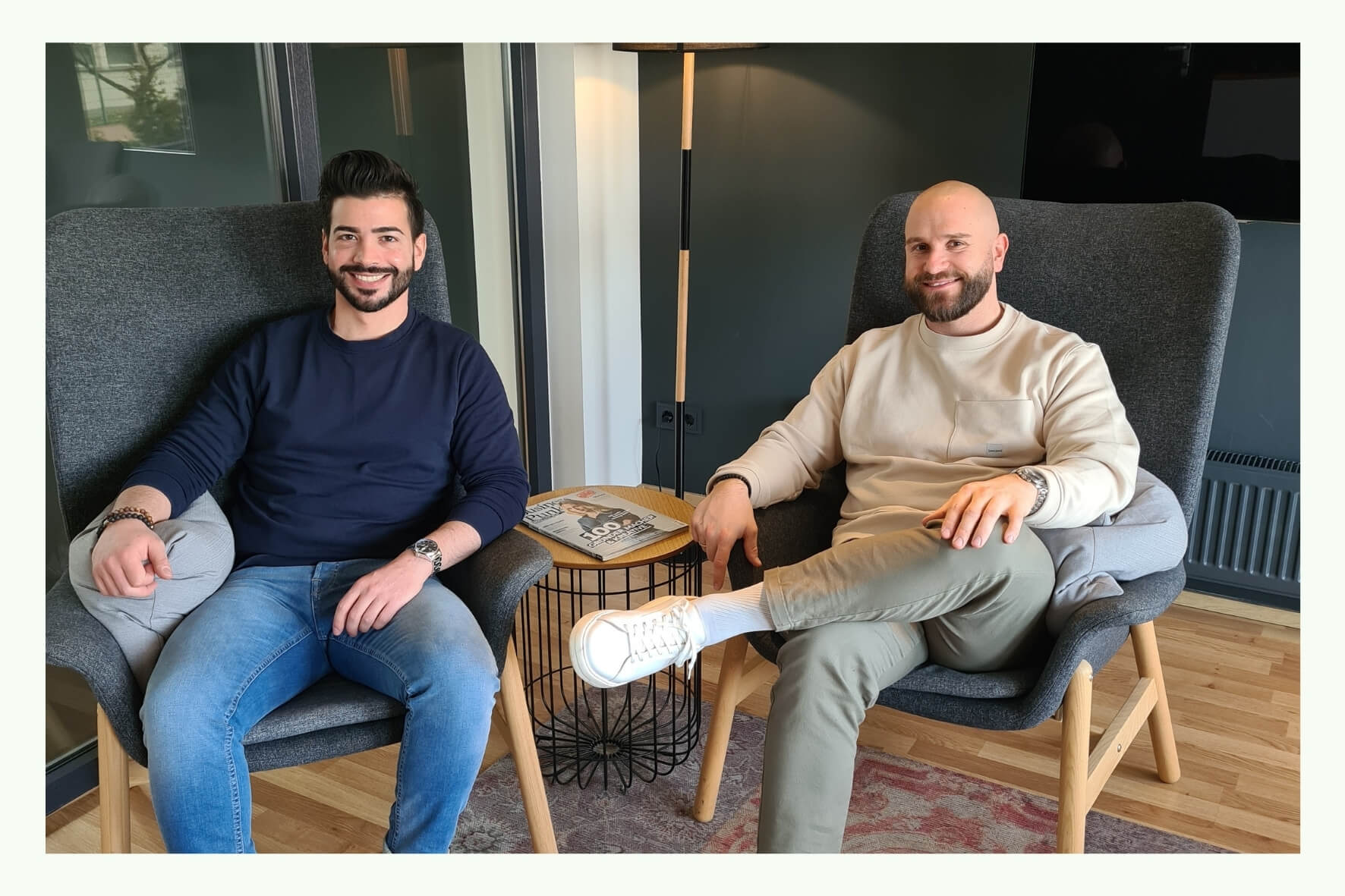 STATEMENT BY THE FOUNDERS OF BETTER BE BOLD
BETTER BE BOLD is a young, German company based in Iserlohn, North Rhine-Westphalia. The product: A baldness cream for daily care that moisturizes the scalp and protects it from dehydration. In addition, the cream provides a matte complexion and soothes the skin, which is often irritated after shaving.